Epidemiology
Over 173.6 million cases have been reported globally, with approximately 3.7 million deaths according to the World Health Organization. The US has the highest number of reported infections and deaths in the world, currently followed by India, Brazil, France, and Turkey.
WHO: coronavirus disease (COVID-19) dashboard external link opens in a new window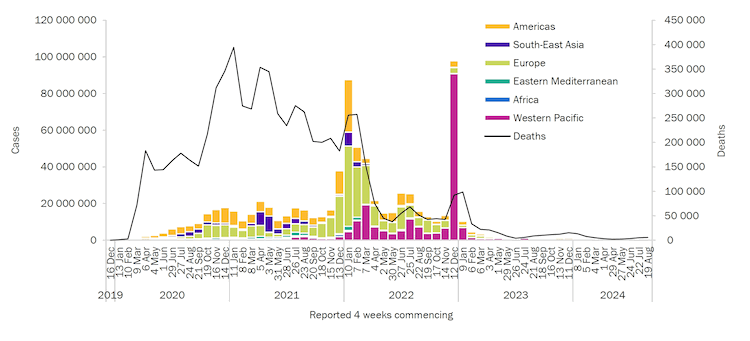 [Figure caption and citation for the preceding image starts]: Number of COVID-19 cases reported weekly by WHO Region, and global deaths, as of 6 June 2021World Health Organization [Citation ends].
Detailed data for the UK situation is available.
Adults
Adolescents
Children
Pregnant women
Healthcare workers
Risk factors