Última revisão:
11 Mar 2021
Última atualização:
06 Mai 2020
Resumo
A tosse é um dos sintomas manifestos mais comuns na atenção primária.[1]Hermer L, Kang K, Rui P, et al. National ambulatory medical care survey - community health centers: 2014 state and national summary tables. 2019 [internet publication]. https://www.cdc.gov/nchs/data/ahcd/namcs_summary/2014_namcs_chc_web_tables-508.pdf A tosse subaguda é definida como uma tosse que persiste por 3-8 semanas, e a tosse crônica, como aquela que persiste por mais de 8 semanas em adultos.[2]Irwin RS, French CL, Chang AB, et al. Classification of cough as a symptom in adults and management algorithms: CHEST guideline and expert panel report. Chest. 2018 Jan;153(1):196-209. http://journal.chestnet.org/article/S0012-3692(17)32918-5/fulltext http://www.ncbi.nlm.nih.gov/pubmed/29080708?tool=bestpractice.com [3]Morice AH, Millqvist E, Bieksiene K, et al. ERS guidelines on the diagnosis and treatment of chronic cough in adults and children. Eur Respir J. 2020 Jan;55(1):1901136. https://erj.ersjournals.com/content/55/1/1901136.long http://www.ncbi.nlm.nih.gov/pubmed/31515408?tool=bestpractice.com A tosse subaguda frequentemente é autolimitada, mas a tosse crônica pode apresentar desafios significativos quanto à avaliação e ao manejo eficaz. A dificuldade reside na determinação da causa da tosse. Algumas "etiologias" são síndromes sem testes diagnósticos precisos. Em vez disso, a causa é determinada pelo uso de características típicas da história, eliminação das causas alternativas e resposta a terapias direcionadas (tentativas terapêuticas servem como testes). Apesar disso, uma história e exame físico cuidadosos, seguidos de tentativas terapêuticas cuidadosamente selecionadas e/ou avaliações, resolvem satisfatoriamente mais de 90% dos casos de tosse.
A terapia com antitussígeno sem alvo específico raramente é eficaz contra a tosse crônica.
Diagnósticos diferenciais
Síndrome da tosse das vias aéreas superiores (STVAS; gotejamento pós-nasal)
Asma
Doença do refluxo gastroesofágico (DRGE)
Bronquite eosinofílica não asmática (BENA)
Bronquite crônica/doença pulmonar obstrutiva crônica (DPOC)
Inibidor da enzima conversora de angiotensina (IECA)
Pneumonia
Tosse pós-infecciosa
Infecção por Bordetella pertussis
Câncer pulmonar
Bronquiectasia e doença pulmonar supurativa crônica
Fibrose pulmonar intersticial
Sarcoidose
Doença do coronavírus 2019 (COVID-19)
Tuberculose (TB)
Divertículo de Zenker
Aneurisma aórtico torácico (AAT)
Corpo estranho
Pneumonite por hipersensibilidade
Bronquiolite
Aspiração recorrente
Eosinofilia pulmonar tropical filariótica
Síndrome da tosse somática (tosse psicogênica)
Colaboradores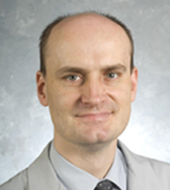 Clinical Assistant Professor of Medicine
University of Chicago
Division of Pulmonary and Critical Care Medicine
North Shore University Health System
Evanston
IL
Declarações
TJK is the author of an article cited in this topic.
Dr Tomasz J. Kuzniar would like to gratefully acknowledge Dr Timothy I. Morgenthaler, a previous contributor to this topic.
Declarações
TIM declares that he has no competing interests.
Director of Research
Assistant Professor
Family and Community Medicine
University of Illinois at Chicago
IL
Declarações
NL declares that she has no competing interests.
Consultant Chest Physician
Aberdeen Royal Infirmary
Aberdeen
Scotland
Declarações
GC declares that he has no competing interests.