Última revisión:
26 Ene 2021
Última actualización:
06 Mayo 2020
Resumen
La tos es uno de los síntomas más comunes que se presentan en la atención primaria.[1]Hermer L, Kang K, Rui P, et al. National ambulatory medical care survey - community health centers: 2014 state and national summary tables. 2019 [internet publication]. https://www.cdc.gov/nchs/data/ahcd/namcs_summary/2014_namcs_chc_web_tables-508.pdf La tos subaguda se define como la tos que persiste durante 3-8 semanas, y la tos crónica como la que persiste durante más de 8 semanas en los adultos.[2]Irwin RS, French CL, Chang AB, et al. Classification of cough as a symptom in adults and management algorithms: CHEST guideline and expert panel report. Chest. 2018 Jan;153(1):196-209. http://journal.chestnet.org/article/S0012-3692(17)32918-5/fulltext http://www.ncbi.nlm.nih.gov/pubmed/29080708?tool=bestpractice.com [3]Morice AH, Millqvist E, Bieksiene K, et al. ERS guidelines on the diagnosis and treatment of chronic cough in adults and children. Eur Respir J. 2020 Jan;55(1):1901136. https://erj.ersjournals.com/content/55/1/1901136.long http://www.ncbi.nlm.nih.gov/pubmed/31515408?tool=bestpractice.com La tos subaguda es con mayor frecuencia autolimitada, aunque la tos crónica puede implicar una sobrecarga significativa para una evaluación y un manejo eficaces. La dificultad radica en determinar la causa de la tos, dado que algunas "etiologías" son síndromes sin pruebas diagnósticas precisas. En cambio, la causa está determinada por características históricas típicas, la eliminación de causas alternativas y la respuesta a terapias dirigidas (protocolos terapéuticos que sirven como pruebas). No obstante, una anamnesis y una exploración minuciosas, seguidas de ensayos terapéuticos y/o evaluaciones diagnósticas cuidadosamente seleccionados, pueden resolver satisfactoriamente la tos en más del 90% de los casos.
La terapia con supresores de tos no dirigida rara vez es eficaz para la tos crónica.
Diferenciales
Síndrome de la tos en las vías respiratorias altas (síndrome de la tos en las vías respiratorias altas [UACS]; goteo posnasal)
Asma
Enfermedad por reflujo gastroesofágico (ERGE)
Bronquitis eosinofílica no asmática (BENA)
Bronquitis crónica/EPOC
Inhibidor de la enzima convertidora de la angiotensina (IECA)
Neumonía
Tos postinfecciosa
Infección por Bordetella pertussis
Cáncer de pulmón
Bronquiectasias y enfermedad pulmonar supurativa crónica
Fibrosis pulmonar intersticial
Sarcoidosis
Enfermedad de coronavirus 2019 (COVID-19)
Tuberculosis (TB)
Divertículo de Zenker
Aneurisma aórtico torácico (AAT)
Cuerpo extraño
Neumonitis por hipersensibilidad
Bronquiolitis
Aspiración recurrente
Eosinofilia pulmonar tropical filárica
Síndrome somático de tos (tos psicógena)
Colaboradores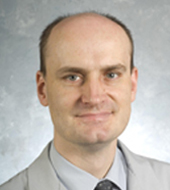 Clinical Assistant Professor of Medicine
University of Chicago
Division of Pulmonary and Critical Care Medicine
North Shore University Health System
Evanston
IL
Divulgaciones
TJK is the author of an article cited in this topic.
Dr Tomasz J. Kuzniar would like to gratefully acknowledge Dr Timothy I. Morgenthaler, a previous contributor to this topic.
Divulgaciones
TIM declares that he has no competing interests.
Director of Research
Assistant Professor
Family and Community Medicine
University of Illinois at Chicago
IL
Divulgaciones
NL declares that she has no competing interests.
Consultant Chest Physician
Aberdeen Royal Infirmary
Aberdeen
Scotland
Divulgaciones
GC declares that he has no competing interests.