Summary
Cough is one of the most common presenting symptom in primary practice.[1]Hermer L, Kang K, Rui P, et al. National ambulatory medical care survey - community health centers: 2014 state and national summary tables. 2019 [internet publication]. https://www.cdc.gov/nchs/data/ahcd/namcs_summary/2014_namcs_chc_web_tables-508.pdf Subacute cough is defined as cough persisting for 3-8 weeks, and chronic cough as that persisting for more than 8 weeks in adults.[2]Irwin RS, French CL, Chang AB, et al. Classification of cough as a symptom in adults and management algorithms: CHEST guideline and expert panel report. Chest. 2018 Jan;153(1):196-209. http://journal.chestnet.org/article/S0012-3692(17)32918-5/fulltext http://www.ncbi.nlm.nih.gov/pubmed/29080708?tool=bestpractice.com [3]Morice AH, Millqvist E, Bieksiene K, et al. ERS guidelines on the diagnosis and treatment of chronic cough in adults and children. Eur Respir J. 2020 Jan;55(1):1901136. https://erj.ersjournals.com/content/55/1/1901136.long http://www.ncbi.nlm.nih.gov/pubmed/31515408?tool=bestpractice.com Subacute cough is most often self-limited, but chronic cough may provide significant challenges for effective evaluation and management. The difficulty is in determining the cause of cough, because some "etiologies" are syndromes without accurate diagnostic tests. The cause is determined instead by typical historical features, elimination of alternative causes, and response to targeted therapies (therapeutic trials serve as tests). Nonetheless, a careful history and examination, followed by carefully selected therapeutic trials and/or diagnostic evaluations, may satisfactorily resolve cough in over 90% of cases.
Nontargeted cough suppressant therapy is rarely effective for chronic cough.
Differentials
Upper airway cough syndrome (UACS; postnasal drip)
Asthma
Gastroesophageal reflux disease (GERD)
Nonasthmatic eosinophilic bronchitis (NAEB)
Chronic bronchitis/COPD
Angiotensin-converting enzyme inhibitor (ACE inhibitor)
Pneumonia
Postinfectious cough
Bordetella pertussis infection
Lung cancer
Bronchiectasis and chronic suppurative lung disease
Interstitial pulmonary fibrosis
Sarcoidosis
Coronavirus disease 2019 (COVID-19)
Tuberculosis (TB)
Recurrent aspiration
Zenker diverticulum
Thoracic aortic aneurysm (TAA)
Foreign body
Hypersensitivity pneumonitis
Bronchiolitis
Tropical filarial pulmonary eosinophilia
Somatic cough syndrome (psychogenic cough)
Contributors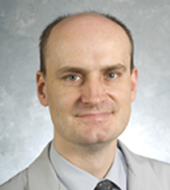 Clinical Assistant Professor of Medicine
University of Chicago
Division of Pulmonary and Critical Care Medicine
North Shore University Health System
Evanston
IL
Disclosures
TJK is the author of an article cited in this topic.
Dr Tomasz J. Kuzniar would like to gratefully acknowledge Dr Timothy I. Morgenthaler, a previous contributor to this topic.
Director of Research
Assistant Professor
Family and Community Medicine
University of Illinois at Chicago
IL
Disclosures
NL declares that she has no competing interests.
Consultant Chest Physician
Aberdeen Royal Infirmary
Aberdeen
Scotland
Disclosures
GC declares that he has no competing interests.