Last reviewed:
March 2020
Summary
Mycoplasma pneumoniae causes community-acquired pneumonia and upper respiratory illness.
Infection is often seen in close community settings, such as boarding schools, army bases, colleges, and hospitals.
Sexually transmitted genitourinary tract infections can also be caused by some species of Mycoplasma.
Diagnosis is made clinically; PCR of nasopharyngeal swab, aspirate or sputum, or cultures, can confirm diagnosis.
Treatment for both respiratory and genitourinary infections is usually empirical with a macrolide or tetracycline antibiotic.
Fluoroquinolones may be effective as second-line treatment, or clindamycin in susceptible STDs.
Definition
Mycoplasma are a group of bacteria, some of which are pathogenic in humans and animals. Mycoplasma are the smallest free-living organisms, both in size and number of genes, and, unlike many other bacteria, they do not have a cell wall. Mycoplasma pneumoniae is the main human pathogen species of this group, which causes respiratory infections. Other pathogenic species include M genitalium, Ureaplasma species (including U parvum and U urealyticum), and M hominis, which are both commensals and pathogens of the genitourinary tract. Rarely, other species, including M amphoriforme, M fermentans, M penetrans, M pirum, and M faucium, or zoonotic hemotrophic mycoplasmas have been associated with human disease, but the pathogenicity of these is still unknown.
History and exam
persistent cough
dry cough
prolonged symptoms
fever
pneumonia on physical exam
exposure to a person with respiratory tract infection
throat involvement
rash
headache
bullous myringitis
hepatitis
close community settings
recent exposure
cigarette smoking
immunosuppression
asplenia
age <30
Diagnostic investigations
Treatment algorithm
Contributors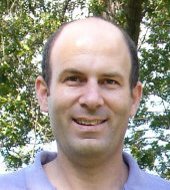 Associate Professor in Medicine
Department of Clinical Microbiology and Infectious Diseases
Hadassah-Hebrew University Medical Center
Jerusalem
Israel
Disclosures
RNP is an author of several references cited in this monograph.
Director
Institute for Medical Microbiology and Hygiene
Dresden
Germany
Disclosures
EJ declares that he has no competing interests.
Research Scientist
Pediatric Infectious Disease
California Department of Public Health
Viral and Rickettsial Disease Laboratory
Richmond
CA
Disclosures
LC declares that she has no competing interests.