Última revisão:
26 Out 2020
Última atualização:
01 Março 2019
Resumo
Desaceleração da motilidade gastrointestinal não associada a obstrução mecânica.
Ocorre mais comumente após cirurgia e geralmente dura 2-4 dias.
O íleo paralítico pós-operatório prolongado contribui significativamente para a hospitalização mais longa e para a elevação dos custos com saúde.
O tratamento inclui repouso intestinal, cuidados de suporte e tratamento de eventuais fatores de exacerbação subjacentes.
A prevenção requer uma abordagem multimodal, incluindo a substituição da analgesia por opioides pela analgesia epidural torácica e anti-inflamatórios não esteroidais, alimentação enteral precoce, deambulação precoce e uso de laparoscopia em vez de laparotomia, sempre que possível.
Definição
O íleo paralítico é uma desaceleração da motilidade gastrointestinal acompanhada por distensão, na ausência de obstrução intestinal mecânica.[1]Evers BM. Small intestine. In: Townsend CM, ed. Sabiston textbook of surgery, 18th ed. Philadelphia: Saunders; 2008: 1296-7. Trata-se de um diagnóstico de exclusão após ter-se descartado a obstrução intestinal. Ocorre geralmente em resposta ao estresse fisiológico, incluindo cirurgia, sepse, distúrbios metabólicos e doenças gastrointestinais.
História e exame físico
presença de fatores de risco
náuseas e vômitos
distensão abdominal
ausência de características de obstrução mecânica ou de inflamação peritoneal (por exemplo, hérnia abdominal, sinais peritoneais)
obstipação (constipação grave, sem passagem de fezes ou flatos)
desconforto e cólica abdominal
ruídos hidroaéreos reduzidos ou hipoativos
hipovolemia
cirurgia abdominal
cirurgia não abdominal
doença aguda/sistêmica (por exemplo, infarto do miocárdio [IAM], pneumonia, colecistite aguda, pancreatite, sepse, trauma de múltiplos órgãos)
desequilíbrio eletrolítico
analgésicos opioides, anticolinérgicos ou gases anestésicos
comorbidades (por exemplo, diabetes mellitus, insuficiência cardiovascular, doença de Chagas, esclerodermia)
Exames diagnósticos
testes séricos da função hepática
amilase sérica
lipase sérica
albumina e pré-albumina séricas
tomografia computadorizada (TC) do abdome e da pelve (com contraste intravenoso e contraste oral hidrossolúvel)
radiografias do intestino delgado
estudo de esvaziamento gástrico
Mais exames a serem considerados
Algoritmo de tratamento
Colaboradores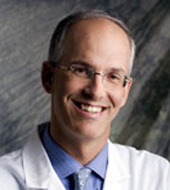 Director
Digestive Disease Center
Professor and Chair
Department of Colorectal Surgery
Cleveland Clinic
Weston
FL
Divulgações
SDW has received consulting fees, stock options, and royalties from the following companies. These relationships are ongoing. Consulting - Intuitive Surgical, Karl Storz Endoscopy America, Medtronic, TiGenix. Royalties - Covidien, Intuitive Surgical, Karl Storz Endoscopy America, Unique Surgical Innovations. There are no relevant disclosures to the submitted work.
Dr Steven D. Wexner would like to gratefully acknowledge the contribution of Dr Stephen P. Sharp to the update for this topic. Dr Wexner would also like to acknowledge Dr Ahmed Sami Chadi, and Dr Paula I. Denoya, previous contributors to this topic.
Divulgações
SPS, ASC, and PID declare that they have no competing interests.
Associate Professor of Pediatric Surgery
University of Pittsburgh School of Medicine
Pittsburgh
PA
Divulgações
DJH declares that he has no competing interests.
Consultant Colorectal Surgeon
St. Mark's Hospital
Harrow
UK
Divulgações
JJ declares that he has no competing interests.