Última revisão:
5 Fev 2021
Última atualização:
01 Mar 2018
Resumo
Pode envolver a porção retrobulbar (neurite retrobulbar) ou a porção intrabulbar (papilite) do nervo óptico, ou ambas.
A NO idiopática, a forma mais comum de NO, é uma neuropatia óptica inflamatória na ausência de evidências de uma doença inflamatória sistêmica.
Pode ocorrer isoladamente ou ser uma manifestação, geralmente a primeira, de esclerose múltipla (EM).
Investigações, incluindo ressonância nuclear magnética (RNM) do cérebro, podem ajudar a prever o risco de conversão para EM e podem ditar a intervenção precoce com tratamentos modificadores da doença (betainterferona, acetato de glatiramer) que reduzem o risco de conversão para EM.
O tratamento agudo para NO idiopática inclui tratamento com corticosteroides intravenosos, seguido por prednisolona oral ou observação isolada.
A prednisolona oral isolada não deve ser usada no tratamento da NO idiopática aguda.
Definição
Neurite óptica (NO) representa uma inflamação do nervo óptico. Sem dúvida, a forma mais comum é a NO idiopática, que é uma doença desmielinizante primária que ocorre de maneira isolada ou como parte da esclerose múltipla (EM).[1]Ebers GC. Optic neuritis and multiple sclerosis. Arch Neurol. 1985;42:702-704. http://www.ncbi.nlm.nih.gov/pubmed/4015469?tool=bestpractice.com [2]Optic Neuritis Study Group. The clinical profile of optic neuritis: experience of the Optic Neuritis Treatment Trial. Arch Ophthalmol. 1991;109:1673-1678. http://www.ncbi.nlm.nih.gov/pubmed/1841573?tool=bestpractice.com Quando ocorre isoladamente, a NO desmielinizante primária é considerada uma forma frusta da EM. A NO manifesta-se como o início subagudo ou agudo de dor nos olhos, dor ao fazer movimentos oculares e perda da visão, normalmente com escotoma central ou centrocecal que, geralmente, alcança um nadir em aproximadamente 1 a 2 semanas. A NO melhora ao longo de vários meses, com acuidade visual máxima possivelmente reduzida, mas raramente de forma grave.
História e exame físico
dor periorbital/retro-ocular
perda da acuidade visual com escotoma
dessaturação das cores/perda da visão das cores
defeito pupilar aferente relativo (DPAR)
edema do disco óptico
anormalidades neurológicas da esclerose múltipla
fosfenos
fenômeno de Uhthoff
fenômeno de Pulfrich
revestimento perivenoso
idade entre 30 e 50 anos
sexo feminino
etnia branca
mutação genética HLA-DR(2)15
Infecção por vírus Epstein-Barr (EBV) na infância tardia
infância em latitudes mais altas
presença de doença autoimune
exposição a doenças infecciosas, como doença de Lyme e sífilis
Investigações diagnósticas
ressonância nuclear magnética (RNM) dos nervos ópticos
Hemograma completo
Velocidade de hemossedimentação (VHS)
proteína C-reativa
Venereal Disease Research Laboratory (VDRL)
ácido úrico
enzima conversora da angiotensina (ECA) sérica
fator antinuclear (FAN)
título de Lyme
dosagem de vitamina B12 e folato
análise do líquido cefalorraquidiano
anticorpo da neuromielite óptica (NMO) (anticorpo AQP4, aquaporina-4) e anticorpo anti-glicoproteina oligodendrocítica da mielina (MOG)
Algoritmo de tratamento
Colaboradores
Chair of Neurology
School of Medical and Surgical Sciences
Division of Stroke Medicine
University of Nottingham
Nottingham
UK
Declarações
CSC has received research support, support for travel to scientific meetings, or consultancy fees from Biogen, Bayer, Genzyme, Merck, Morphosys, Novartis, Roche, Sanofi-Pasteur, MSD, and Teva. CSC is an author of a number of references cited in this topic.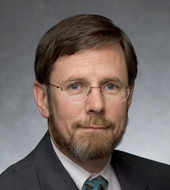 Knights Templar Eye Foundation Professor of Ophthalmology
Wilmer Eye Institute
Johns Hopkins University
Baltimore
MD
Declarações
TMB declares that he has no competing interests.