Última revisão:
29 Out 2020
Última atualização:
21 Jan 2020
Resumo
Associada a morbidade substancial em países desenvolvidos. Continua a ser uma das causas de mortalidade significativa em países desenvolvidos.
Manifesta-se com vômitos e diarreia (com ou sem febre, náuseas ou dor abdominal).
A desidratação, que pode estar associada ao desequilíbrio eletrolítico e à acidose metabólica, é a complicação mais frequente e perigosa.
A terapia de reidratação oral é a base do tratamento.
Doença autolimitada com excelente prognóstico, caso seja tratada corretamente.
Definição
A gastroenterite viral é uma infecção do trato gastrointestinal por um vírus, geralmente o rotavírus. Em geral, ela é autolimitada, mas se não tratada pode resultar em morbidade e mortalidade secundárias à desidratação, desequilíbrio eletrolítico e acidose metabólica.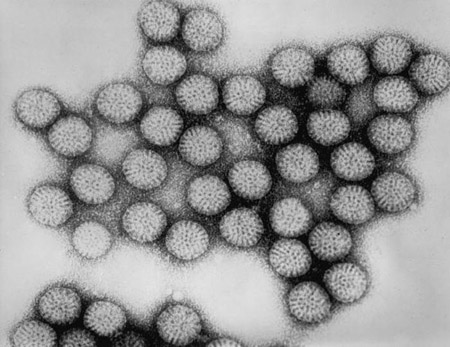 [Figure caption and citation for the preceding image starts]: Eletromicrografia de transmissão mostrando partículas do rotavírus intacto, de dupla camada. Borda nítida dos capsômeros que se irradiamCentros de Controle e Prevenção de Doenças (CDC)/Dr. Erskine Palmer; usado com permissão [Citation ends].
História e exame físico
presença de fatores de risco
vômitos
diarreia não hemorrágica
ruídos hidroaéreos hiperativos
dor abdominal
febre baixa
evidências de desidratação
redução no peso corporal
abdome não distendido
desconforto abdominal
muco nas fezes
idade <5 anos
falta de higiene pessoal
exposição a pessoas com gastroenterite
frequentar creches
meses do inverno
pobreza
ausência de imunização contra rotavírus
ausência de amamentação
imunodeficiência
Exames diagnósticos
eletrólitos séricos, ureia e creatinina
Hemograma completo
microscopia das fezes
coprocultura
ensaio imunoenzimático (EIE) para detecção do antígeno viral
microscopia eletrônica de fezes
Mais exames a serem considerados
Algoritmo de tratamento
Colaboradores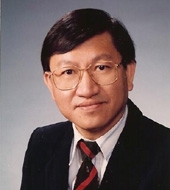 Clinical Professor of Pediatrics
The University of Calgary
Calgary
Alberta
Canada
Divulgações
AKCL is an author of a guideline and a number of references cited in this topic.
Associate Professor
Department of Paediatrics
University of Toronto
Ontario
Canada
Divulgações
SG declares that he has no competing interests.
Professor
Faculty of Medicine
University of Hong Kong
Hong Kong
Divulgações
YLL declares that he has no competing interests.