Última revisão:
24 Out 2020
Última atualização:
31 Dez 2019
Resumo
Perda do suporte anatômico para o útero.
Geralmente, o prolapso em estágio avançado se apresenta como um colo uterino saliente e palpável com tecido vaginal, muitas vezes observado pela paciente.
Os sintomas incluem a sensação de abaulamento vaginal, pressão pélvica, polaciúria ou incontinência urinária, esvaziamento incompleto da bexiga, disfunção defecatória e dispareunia.
O diagnóstico é realizado através do exame vaginal durante o repouso e esforço físico.
O manejo conservador inclui observação, fisioterapia e o uso de pessários.
A intervenção cirúrgica é feita por meio de abordagem vaginal ou abdominal, com ou sem material de enxerto.
Sangramento vaginal, secreção anormal, dispareunia, retenção urinária e dor pélvica são possíveis complicações da terapia.
Definição
O prolapso uterino é a perda do suporte anatômico do útero, que geralmente envolve o ápice da vagina. A parede vaginal anterior e/ou posterior também pode estar envolvida.
O prolapso uterino é uma das doenças abrangidas pelo termo prolapso dos órgãos pélvicos (POP), e esses termos podem ser utilizados como sinônimos. O POP descreve cistocele (prolapso da bexiga), retocele (prolapso do reto ou do intestino grosso) e enterocele (prolapso do intestino delgado); geralmente, todos estão associados com o prolapso do útero.
História e exame físico
presença de fatores de risco
protuberância/saliência vaginal
sensação de pressão vaginal
incontinência urinária
constipação
dor pélvica
retenção urinária
transtornos da defecação
disfunção sexual
lombalgia
parto vaginal
idade avançada
índice de massa corporal (IMC) alto
cirurgia prévia para prolapso
fatores genéticos
ascendência branca
aumento da pressão intra-abdominal
Exames diagnósticos
Algoritmo de tratamento
Colaboradores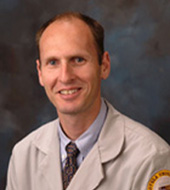 Associate Clinical Professor and Head of Gynecology Division
Rambam Health Care Campus
Rappaport Faculty of Medicine
Technion-Israel Institute of Technology
Haifa
Israel
Divulgações
LL declares that he has no competing interests.
Professor
Dean of the Faculty of Medicine
Loyola University
Chicago
IL
Divulgações
LB has received an editorial honorarium from UpToDate.
Assistant Professor
Department of Obstetrics, Gynecology, and Reproductive Sciences
Division of Urogynecology and Pelvic Reconstructive Surgery
University of Pittsburgh
Pittsburgh
PA
Divulgações
CG declares that she has no competing interests.
Locum Consultant Urogynaecologist and Obstetrician
Kings College Hospital
London
UK
Divulgações
SS declares that she has no competing interests.