Última revisão:
26 Out 2020
Última atualização:
17 Dez 2019
Resumo
A evolução é tipicamente autolimitada, sem sequelas graves.
Lactentes, pacientes imunocomprometidos e aqueles infectados com o vírus do herpes ou arbovírus têm maior probabilidade de terem complicações.
É importante diferenciar a meningite viral da meningite bacteriana, a qual está associada a morbidade e mortalidade significativas e requer tratamento urgente.
O diagnóstico precoce de meningite viral pode permitir que o uso de antibióticos seja interrompido e que o paciente receba alta do hospital.
Definição
Meningite viral é a inflamação das meninges causada por uma variedade de vírus diferentes e constitui a causa mais comum de meningite asséptica.
História e exame físico
presença de fatores de risco
cefaleia
náuseas e vômitos
fotofobia
rigidez de nuca
febre
erupção cutânea
sinal de Kernig
sinal de Brudzinski
lactentes e crianças pequenas
adultos jovens
idosos
verão e outono
exposição a vetores mosquito ou carrapato
não vacinado contra caxumba
uso de piscinas e lagoas
imunossupressão
exposição a roedores
Exames diagnósticos
microscopia do LCR
coloração de Gram do líquido cefalorraquidiano (LCR)
cultura bacteriana do LCR
nível de proteína no LCR
glicose no LCR
tomografia computadorizada (TC)/ressonância nuclear magnética (RNM) do crânio
Mais 1° exames a serem solicitados
eletroencefalograma (EEG)
cultura viral do LCR
reação em cadeia da polimerase para enterovírus
reação em cadeia da polimerase para vírus do herpes
sorologia para vírus da imunodeficiência humana (HIV)/transcriptase reversa do HIV (RT)-PCR
Mais exames a serem considerados
proteína C-reativa do LCR
procalcitonina sérica e do LCR
lactato no LCR
Mais novos exames
Algoritmo de tratamento
Colaboradores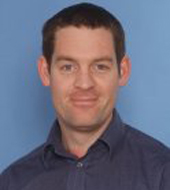 Consultant
The James Cook University Hospital
Middlesbrough
UK
Divulgações
JW declares that he has no competing interests.
Dr John Williams would like to gratefully acknowledge Dr David Chadwick, a previous contributor to this monograph. DC is an author of a reference cited in this monograph.
John and Nancy Nelson Professor of Neurology
Indiana University School of Medicine
Indianapolis
IN
Divulgações
KR declares that she has no competing interests.
Professor of Pediatrics
University of Athens
Aghia Sophia Children's Hospital
Athens
Greece
Divulgações
VS declares that she has no competing interests.