Última revisão:
24 Out 2020
Última atualização:
16 Out 2019
Resumo
O início geralmente é súbito e os sintomas típicos incluem sensação de corpo estranho (mesmo que nenhum esteja presente), fotofobia, lacrimejamento excessivo, blefaroespasmo e visão embaçada.
O tratamento envolve analgesia adequada e antibióticos tópicos. Usuários de lentes de contato apresentam aumento do risco de infecção por Pseudomonas.
A maioria das abrasões recupera em até 1 ou 2 dias e tem pouquíssimas sequelas.
Defeitos maiores, ou aqueles associados ao uso de lentes de contato, devem ter acompanhamento oftalmológico em 1 ou 2 dias para garantir a recuperação.
As complicações são raras, mas incluem ulceração da córnea e ceratite.
Definição
As abrasões da córnea são defeitos epiteliais corneanos. Elas são comuns e geralmente causadas por trauma mecânico com objetos externos, como unhas e ramos, corpos estranhos que se alojam sob as pálpebras, ou uso de lentes de contato. Pacientes que tenham tido lesões prévias e defeitos estruturais no epitélio corneano estão em risco de abrasões espontâneas conhecidas como erosões recorrentes.
História e exame físico
presença de fatores de risco
dor ocular
lacrimejamento
fotofobia
visão turva
rubor ciliar
presença de corpo estranho
opacidade corneana
"anel de ferrugem"
blefaroespasmo
trauma ocular
corpo estranho no olho
uso de lentes de contato
trabalho na indústria automotiva
ausência de protetores oculares
abrasão prévia da córnea
utilização de airbag durante colisão de veículo automotor
Exames diagnósticos
Algoritmo de tratamento
Colaboradores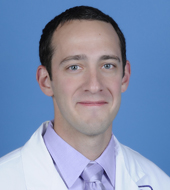 Associate Professor of Emergency Medicine
Department of Emergency Medicine
University of Colorado School of Medicine
Aurora
CO
Divulgações
CM declares that he has no competing interests.
Instructor in Clinical Medicine
Emergency Medicine Department
New York Presbyterian Hospital
Columbia University Medical Center
New York
NY
Divulgações
CT declares that he has no competing interests.
Chair of Ophthalmology
Corneal and Cataract Surgery
University of Melbourne
Melbourne
Australia
Divulgações
RV declares that he has no competing interests.