Última revisão:
8 Abr 2021
Última atualização:
10 Dez 2019
Resumo
Condição autossômica recessiva caracterizada por uma hiperbilirrubinemia predominantemente conjugada.
Os pacientes geralmente são assintomáticos e a icterícia pode ser um achado incidental.
Mais de 50% da bilirrubina sérica é conjugada e a bilirrubinúria costuma estar presente.
Sintomaticamente semelhante à síndrome de Dubin-Johnson, mas o fígado é histologicamente normal.
Uma doença benigna com uma expectativa de vida normal, para a qual nenhuma terapia específica é necessária.
Definição
A síndrome de Rotor (RS) é um distúrbio familiar do metabolismo da bilirrubina caracterizado por uma icterícia benigna e não hemolítica, em virtude da elevação crônica da bilirrubina sérica predominantemente conjugada. A fração de bilirrubina não conjugada também é elevada.[1]Rotor AB, Manahan L, Florentin A. Familial non-hemolytic jaundice with direct Van Den Bergh reaction. Acta Med Phil. 1948;5:37-49.[2]Namihisa T, Yamaguchi K. The constitutional hyperbilirubinemia in Japan: studies in 139 cases reported during the period 1963 to 1969. Gastroenterol Jpn. 1973;8:311-321.[3]Fretzayas AM, Stavrinadis CS, Koukoutsakis PM, et al. Diagnostic approach of Rotor syndrome with cholescintigraphy. Clin Nucl Med. 1997;22:635-636. http://www.ncbi.nlm.nih.gov/pubmed/9298301?tool=bestpractice.com
História e exame físico
icterícia
urina com coloração escura
deficiência de glicose-6-fosfato desidrogenase
talassemia beta
Investigações diagnósticas
bilirrubina total sérica
bilirrubina conjugada sérica
bilirrubina urinária
aminotransferases séricas, fosfatase alcalina e gama-GT (glutamil transferase)
hemoglobina
contagem absoluta de reticulócitos
esfregaço sanguíneo
haptoglobina plasmática
ácidos biliares séricos (totais)
coproporfirinas urinárias
biópsia hepática
ultrassonografia do fígado e da árvore biliar
colecistograma oral
colecintigrafia com 99mTc-HIDA (ácido hidroxi-iminodiacético)
teste genético molecular
exame de retenção de sulfobromoftaleína (BSP) plasmática
Algoritmo de tratamento
Colaboradores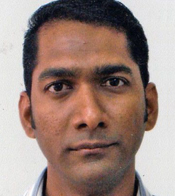 Consultant Paediatric Gastroenterologist
University Hospital Southampton
Southampton
UK
Declarações
TAFC declares that he has no competing interests.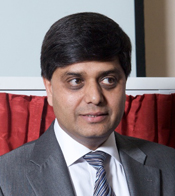 Professor of Paediatric Hepatology
King's College Hospital
London
UK
Declarações
AD declares that he has no competing interests.