Última revisão:
26 Jan 2021
Última atualização:
27 Jan 2018
Resumo
Fusão das comissuras do folheto que reduzem a área do orifício. Geralmente, ocorre em consequência de febre reumática.
Provoca redução do preenchimento do ventrículo esquerdo ao mesmo tempo em que aumenta a pressão do átrio esquerdo, causando síndrome de insuficiência cardíaca.
À medida que a doença evolui, ocorrem hipertensão pulmonar e insuficiência cardíaca direita.
A doença leve pode ser tratada sintomaticamente com diuréticos. A doença moderada a grave requer correção mecânica da obstrução da valva por meio de valvotomia, reparo ou substituição da valva.
Definição
A estenose mitral é um estreitamento do orifício da valva mitral, geralmente causado por valvulite reumática que produz a fusão das comissuras valvares e o espessamento dos folhetos valvares.
História e exame físico
presença de fatores de risco
história de febre reumática
dispneia
ortopneia
estalido de abertura na ausculta
sopro diastólico
hiperfonese da segunda bulha no foco pulmonar (P2)
distensão jugular
dispneia paroxística noturna
hemoptise
rouquidão
edema periférico
ascite
40 a 50 anos de idade
hiperfonese de B1
pulso irregularmente irregular
bochechas ruborizadas
infecção por estreptococos
sexo feminino
medicamentos ergotamínicos
medicamentos serotogênicos
Lúpus eritematoso sistêmico
amiloidose
síndrome carcinoide brônquica
Investigações diagnósticas
eletrocardiograma (ECG)
radiografia torácica
ecocardiografia transtorácica
ecocardiografia transesofágica
cateterismo cardíaco
teste ergométrico dinâmico
Algoritmo de tratamento
Colaboradores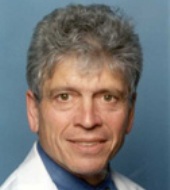 Professor of Medicine
Icahn School of Medicine
Chairman
Mount Sinai Beth Israel Department of Cardiology
New York
NY
Declarações
BC declares that he has no competing interests.
Associate Professor of Pediatrics
Medical Director
Pediatric Cardiothoracic Intensive Care Unit
University of Michigan Congenital Heart Center
C.S. Mott Children's Hospital
Ann Arbor
MI
Declarações
JRC declares that he has no competing interests.
Professor of Medicine
VA Greater Los Angeles Healthcare System
UCLA School of Medicine
Los Angeles
CA
Declarações
DL declares that he has no competing interests.