Última revisão:
12 Abr 2021
Última atualização:
29 Jan 2021
Resumo
A hematúria visível (macroscópica) é a urina visivelmente manchada por sangue ou coágulos sanguíneos. Ela pode apresentar-se como uma urina avermelhada a amarronzada ou com sangue puro. 1 mL de sangue é o suficiente para colorir 1 litro de urina.
A hematúria visível, mesmo quando transitória ou assintomática, pode indicar um processo patológico importante, e sempre exige investigação adicional. As possíveis etiologias variam de acordo com a idade, e a investigação de hematúria visível difere entre crianças, adultos abaixo de 35 anos e adultos com 35 anos ou mais.
Pacientes com hematúria visível representam um grupo de maior risco para malignidade urológica que os com hematúria não visível.[1]Nielsen M, Qaseem A. Hematuria as a marker of occult urinary tract cancer: advice for high-value care from the American College of Physicians. Ann Intern Med. 2016 Apr 5;164(7):488-97. https://annals.org/aim/fullarticle/2484287/hematuria-marker-occult-urinary-tract-cancer-advice-high-value-care http://www.ncbi.nlm.nih.gov/pubmed/26810935?tool=bestpractice.com [2]Kaag MG, Raman JD. Clinical guidelines: Clearing murky water - a guideline-based approach to haematuria. Nat Rev Urol. 2016 Apr 13;13(5):243-4. http://www.ncbi.nlm.nih.gov/pubmed/27071454?tool=bestpractice.com [3]Loo RK, Lieberman SF, Slezak JM, et al. Stratifying risk of urinary tract malignant tumors in patients with asymptomatic microscopic hematuria. Mayo Clin Proc. 2013 Jan 9;88(2):129-38. http://www.ncbi.nlm.nih.gov/pubmed/23312369?tool=bestpractice.com A hematúria visível é um sinal presente em mais de 66% dos pacientes com câncer urológico.[4]Edwards TJ, Dickinson AJ, Natale S, et al. A prospective analysis of the diagnostic yield resulting from 4020 patients at a protocol-driven haematuria clinic. BJU Int. 2006 Feb;97(2):301-5. http://www.ncbi.nlm.nih.gov/pubmed/16430634?tool=bestpractice.com A sensibilidade da hematúria visível para revelar malignidades é significativa: 0.83 para carcinoma urotelial de bexiga, 0.66 para carcinoma ureteral e 0.48 para carcinoma de células renais.[5]Buntinx F, Wauters H. The diagnostic value of macroscopic haematuria in diagnosing urological cancers: a meta-analysis. Fam Pract. 1997 Feb;14(1):63-8. https://academic.oup.com/fampra/article/14/1/63/548718 http://www.ncbi.nlm.nih.gov/pubmed/9061347?tool=bestpractice.com Em homens com >60 anos, o valor preditivo positivo da hematúria visível para malignidade urológica é de 22.1% e, em mulheres da mesma idade, o valor é de 8.3%.[6]Hicks D, Li CY. Management of macroscopic haematuria in the emergency department. Postgrad Med J. 2008 Oct;84(996):539-44. http://www.ncbi.nlm.nih.gov/pubmed/19017839?tool=bestpractice.com
Os fatores de risco de carcinomas uroteliais incluem:
Sexo masculino

35 anos de idade ou mais

Tabagismo

Exposições a benzeno, aminas aromáticas, carcinógenos, quimioterapia ou altas doses de analgésicos

história de:

sintomas miccionais irritativos

infecção crônica do trato urinário

Sonda vesical de demora

irradiação pélvica.
Diagnósticos diferenciais
Hiperplasia prostática benigna (HPB)
Infecção do trato urinário (ITU)
Pielonefrite aguda
Câncer de bexiga
Câncer de próstata
Nefrolitíase
Instrumentação do trato urinário
Menstruação
Trauma renal
Trauma na bexiga
Trauma uretral
Anemia falciforme
Coagulopatia
Doença renal cística
Malformação arteriovenosa
Trombose da veia renal
Síndrome de Alport
Tuberculose extrapulmonar
Hematúria familiar benigna (nefropatia da membrana basal fina)
Glomerulonefrite pós-infecciosa
Glomerulonefrite membranoproliferativa
Glomerulonefrite rapidamente progressiva
Nefropatia por imunoglobulina A (IgA)
Lúpus eritematoso sistêmico (LES)
Câncer renal
Câncer metastático
Câncer uretral
Câncer peniano
Placenta percreta
Endometriose
Litíase vesical
Cistite por radiação
Medicamentos nefrotóxicos / citotóxicos
Anticoagulação
Hematúria induzida por exercício físico
Síndrome de dor lombar e hematúria
Medicação
Causa alimentar
Colaboradores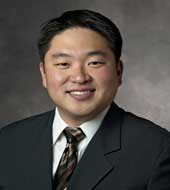 Clinical Fellow and Instructor
Division of Urologic Oncology
Memorial Sloan-Kettering Cancer Center
New York
NY
Declarações
SYK declares that he has no competing interests.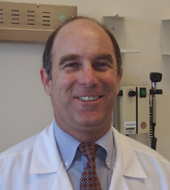 Department of Urology
Santa Clara Valley Medical Center
San Jose
Clinical Professor of Urology
Stanford University School of Medicine
Stanford
CA
Declarações
JHR declares that he has no competing interests.