Última revisão:
1 Nov 2020
Última atualização:
17 Julho 2019
Resumo
Apresenta-se com início insidioso de dor na parede torácica anterior, exacerbada por certos movimentos do tórax e inspiração profunda.
Um sinal característico é a dor à palpação das articulações costocondrais (especialmente da segunda à quinta).
Diagnóstico clínico.
Testes usados para descartar condições com apresentação semelhante.
Anti-inflamatórios não esteroidais são o tratamento de primeira linha.
Definição
A costocondrite é uma inflamação de ≥1 cartilagens costais. É uma doença autolimitada que tipicamente manifesta-se com início insidioso de dor e sensibilidade em torno da segunda à quinta articulação costocondral.
História e exame físico
presença de fatores de risco
dor torácica
sensibilidade da parede torácica
microtrauma
sexo feminino
etnia hispânica
idade >40 anos
infecção na ferida de esternotomia
uso de substâncias por via intravenosa
Exames diagnósticos
ensaio com anestésico local e corticosteroide
radiografia torácica
tomografia computadorizada (TC) do tórax
ressonância nuclear magnética (RNM) do tórax
hemocultura e/ou cultura da ferida
Mais exames a serem considerados
Algoritmo de tratamento
Colaboradores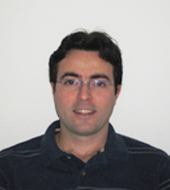 Attending Physician
Medical Director of the Musculoskeletal Medical Unit
Department of Orthopedics & Division of Rheumatology
Beth Israel Deaconess Medical Center
Assistant Professor of Medicine
Harvard Medical School
Boston
MA
Divulgações
FB declares that he has no competing interests.
Assistant Clinical Professor
Department of Rehabilitation
University of Colorado School of Medicine
Lakewood
CO
Divulgações
DA declares that he has no competing interests.
Senior Lecturer in Rheumatology
Section of Musculoskeletal Disease
Leeds Institute of Molecular Medicine
Chapel Allerton Hospital
Leeds
UK
Divulgações
RW declares that he has no competing interests.