Última revisão:
1 Nov 2020
Última atualização:
10 Dez 2019
Resumo
Os terçóis costumam ser sensíveis à palpação, ao contrário dos calázios.
Dacrioadenite e dacriocistite podem ser confundidas com terçol; suas respectivas localizações (parte lateral da pálpebra superior e inferior para o epicanto médio) são fundamentais.
A maioria dos terçóis e calázios desaparece com compressas quentes e antibióticos tópicos.
Lesões recorrentes podem necessitar de biópsia para excluir carcinomas. Calázios recorrentes podem necessitar de excisão.
Definição
O terçol, também conhecido como hordéolo, é um processo infeccioso agudo envolvendo a formação de um abscesso na pálpebra superior ou inferior. Uma das 3 glândulas é geralmente infectada: as glândulas meibomianas ou as glândulas de Zeis e de Moll (glândulas ciliares). O Staphylococcus aureus (mais comum) e o S epidermidis estão tipicamente envolvidos, e a pálpebra se apresenta eritematosa e edemaciada em associação com sensibilidade à palpação.
O calázio é uma doença inflamatória não infecciosa causada por uma reação de corpo estranho ao sebo produzido pelas glândulas meibomianas.
História e exame físico
dor aguda somente na pálpebra
pústula na margem da pálpebra
pústula na conjuntiva tarsal
nódulo palpável sem sensibilidade
ausência de sintomas constitucionais
ausência de dor ocular
ausência de patologia intraocular
inchaço crônico da pálpebra
idade entre 30 e 50 anos
história de blefarite e rosácea ocular
idade entre 30 e 50 anos
blefarite e rosácea ocular
dermatite seborreica
colesterol sérico elevado
diabetes mellitus
Exames diagnósticos
Algoritmo de tratamento
Colaboradores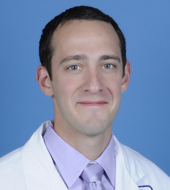 Associate Professor of Emergency Medicine
Chief of Clinical Operations
Emergency Department
University of Colorado Hospital
University of Colorado School Of Medicine
Aurora
CO
Divulgações
CM declares that he has no competing interests.