Última revisão:
6 Fev 2021
Última atualização:
11 GUA 2020
Resumo
Adquirida na comunidade e geralmente observada em adultos jovens que vivem muito próximos.
O diagnóstico é essencialmente clínico. O diagnóstico baseado em exames moleculares de swabs da garganta ou do escarro pode ser realizado. A sorologia pode ser usada para confirmar o diagnóstico.
O tratamento geralmente é ambulatorial com base em um antibiótico macrolídeo ou doxiciclina.
Podem ocorrer manifestações extrapulmonares, especialmente nas infecções por Mycoplasma pneumoniae.
Definição
A pneumonia bacteriana atípica é causada por organismos atípicos que não são detectáveis à coloração de Gram e não podem ser cultivados por meio dos métodos padrão. Os organismos mais comuns são o Mycoplasma pneumoniae, a Chlamydophila pneumoniae e a Legionella pneumophila. Em geral, a pneumonia bacteriana atípica é caracterizada por um complexo de sintomas que inclui cefaleia, febre baixa, tosse e mal-estar. Os sintomas constitucionais geralmente são predominantes em relação aos achados respiratórios. Embora na maioria dos casos a apresentação possa estar no espectro mais brando da pneumonia adquirida na comunidade, alguns casos, especialmente se causados por L pneumophila, podem se manifestar como pneumonia grave, exigindo internação em unidade de terapia intensiva (UTI). Outros possíveis patógenos incluem espécies de Chlamydophila, espécies de Legionella, Coxiella burnetii (febre Q) e vírus respiratórios.
História e exame físico
presença de fatores de risco
idade <50 anos
tosse persistente
tosse seca
longa duração dos sintomas
exposição recente na comunidade
comprometimento da garganta
febre
cefaleia
diarreia
miringite bolhosa
estertores/crepitações pulmonares
erupção cutânea
cenários comunitários de contato próximo
imunossupressão
tabagismo
doença pulmonar crônica
viagens
sexo masculino
medicamentos imunomoduladores
Investigações diagnósticas
radiografia torácica
contagem leucocitária
hemoglobina
TFHs
saturação de oxigênio no ar
nível de ureia sérica
reação em cadeia da polimerase via transcriptase reversa (RT-PCR) em tempo real para SARS-CoV-2.
antígeno urinário de Legionella
cultura de escarro para Legionella
diagnóstico molecular de Mycoplasma pneumoniae ou Chlamdophila pneumoniae
sorologia para patógenos atípicos
culturas virais nasofaríngeas
Algoritmo de tratamento
Colaboradores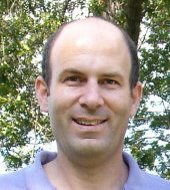 Associate Professor in Medicine
Department of Clinical Microbiology and Infectious Diseases
Hadassah Hebrew University Medical Center
Jerusalem
Israel
Declarações
RNP has received research grants from US-Israel Binational Science Foundation, Hebrew University, Rosetrees Trust, and SpeeDx. He is chair of the European Society of Clinical Microbiology and Infectious Diseases (ESCMID) Study Group for Mycoplasma and Chlamydia Infections (ESGMAC). RNP is a consultant for and has stocks in eDAS Healthcare. 
Honorary Senior Lecturer (University of Manchester)
Consultant in General & Respiratory Medicine
Department of Respiratory Medicine
Manchester Royal Infirmary
Manchester
UK
Declarações
MW is an author of a reference cited in this topic.
H.E. Sellers Research Chair in Infectious Diseases
Head
Section of Adult Infectious Diseases
Department of Internal Medicine
Department of Medical Microbiology
University of Manitoba
Winnipeg
Canada
Declarações
At the time of the peer review, Professor Rubinstein declared no competing interests. We were made aware that Professor Rubinstein is now deceased.