Última revisão:
18 Mai 2021
Última atualização:
04 GUA 2020
Resumo
A maioria dos casos em adultos e crianças é de etiologia viral.
Quando a duração dos sintomas é superior a 10 dias, isso frequentemente indica causa bacteriana.
A imagiologia não é necessária para o diagnóstico, a menos que haja suspeita de complicações.
A doença é geralmente autolimitada, mas recomenda-se terapia sintomática.
Antibióticos são recomendados apenas em grupos de pacientes selecionados (por exemplo, imunocomprometidos ou com doenças graves).
Definição
A sinusite aguda (também comumente conhecida como rinossinusite aguda) é uma inflamação sintomática do revestimento mucoso da cavidade nasal e dos seios paranasais, na qual os sintomas clínicos estão presentes por 4 semanas ou menos. Ela pode ser causada por uma infecção viral ou bacteriana.[1]Lanza DC, Kennedy DW. Adult rhinosinusitis defined. Otolaryngol Head Neck Surg. 1997 Sep;117(3 Pt 2):S1-7. http://www.ncbi.nlm.nih.gov/pubmed/9334782?tool=bestpractice.com
História e exame físico
sintomas <10 dias (sinusite viral aguda)
sintomas >10 dias, mas <4 semanas (sinusite bacteriana aguda)
sintomas que pioram após uma melhora inicial (sinusite bacteriana aguda)
secreção nasal purulenta
obstrução nasal
pressão/dor facial
sintomas graves no surgimento (sinusite bacteriana aguda)
dor de dente
tosse
mialgia
faringite
hiposmia
corneto edematoso
febre
infecção viral do trato respiratório superior
rinite alérgica
Doença do refluxo gastroesofágico (DRGE)
Investigações diagnósticas
endoscopia nasal
cultura do seio nasal
tomografia computadorizada (TC) dos seios nasais (sem contraste)
radiografia dos seios nasais
RNM
radiografia lateral do pescoço
Algoritmo de tratamento
Colaboradores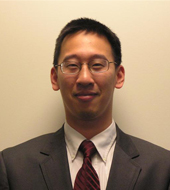 Chief Medical Information Officer
Chief of Otolaryngology
Rancho Los Amigos National Rehabilitation Center
Downey
CA
Declarações
GS is a consultant with Partnership for Health Analytic Research, LLC and Gerson Lehrman Group, Inc for medical research and expert opinion work. GS is a contractor with Medscape for WebMD for writing healthcare-related articles.
Dr Gordon H. Sun would like to gratefully acknowledge Dr Melissa A. Pynnonen and Dr Joseph K. Han, previous contributors to this topic.
Declarações
MAP and JKH declare that they have no competing interests.
Instructor of Otology and Laryngology
Harvard Medical School
Massachusetts Eye and Ear Infirmary
Department of Otolaryngology - Head and Neck Surgery
Boston
MA
Declarações
BSB is a co-founder and equity shareholder in Luxxeal, Inc.
Assistant Professor/Consultant
Academic Medical Center
Amsterdam
The Netherlands
Declarações
CG declares that he has no competing interests.