Última revisão:
17 Abr 2021
Última atualização:
04 Mar 2020
Resumo
Distúrbio respiratório frequentemente confundido com asma.
O diagnóstico preciso é feito por uma equipe multidisciplinar, que pode incluir um fonoaudiólogo, um médico de atenção primária, um especialista em asma/alergologista, um pneumologista, um psicólogo, um psiquiatra, um especialista em medicina esportiva, um treinador esportivo e um gastroenterologista.
O diagnóstico é estabelecido por meio da história do caso e de estudos de visualização laríngea e da função pulmonar.
O tratamento padrão consiste em terapia comportamental por um fonoaudiólogo.
Definição
O movimento paradoxal das pregas vocais (MPPV), também denominado disfunção paradoxal das pregas vocais, é um distúrbio respiratório caracterizado pela aproximação, em vez da abdução/abertura, das pregas vocais durante a inspiração. Isso pode ocasionar obstrução das vias aéreas superiores e estridor.[1]Andrianopoulos MV, Gallivan GJ, Gallivan KH. PVCM, PVCD, EPL, and irritable larynx syndrome: what are we talking about and how do we treat it? J Voice. 2000;14:607-618. http://www.ncbi.nlm.nih.gov/pubmed/11130117?tool=bestpractice.com [2]Maschka DA, Bauman NM, McCray PB Jr, et al. A classification scheme for paradoxical vocal cord motion. Laryngoscope. 1997;107:1429-1435. http://www.ncbi.nlm.nih.gov/pubmed/9369385?tool=bestpractice.com [3]Mathers-Schmidt BA. Paradoxical vocal fold motion: a tutorial on a complex disorder and the speech-language pathologist's role. Am J Speech Lang Pathol. 2001;10:111-125.[4]Al-Alwan A, Kaminsky D. Vocal cord dysfunction in athletes: clinical presentation and review of the literature. Phys Sportsmed. 2012;40:22-27. http://www.ncbi.nlm.nih.gov/pubmed/22759602?tool=bestpractice.com [5]Patel RR, Venediktov R, Schooling T, et al. Evidence-based systematic review: effects of speech-language pathology treatment for individuals with paradoxical vocal fold motion. Am J Speech Lang Pathol. 2015;24:566-584. http://www.ncbi.nlm.nih.gov/pubmed/25836980?tool=bestpractice.com O diagnóstico é geralmente realizado após exclusão de outros diagnósticos diferenciais.
História e exame físico
presença de fatores de risco
tratamento prévio para asma sem resposta a broncodilatadores
dispneia episódica: início e resolução rápidos
dificuldade para inalar
tosse
estridor inspiratório
aumento da sensibilidade a fatores desencadeantes inespecíficos após exposição inicial
tensão laríngea palpável
perda de consciência
refluxo laringofaríngeo (RLF)
Doença do refluxo gastroesofágico (DRGE)
asma
exposição ocupacional/ambiental a irritantes
sexo feminino
atividades atléticas competitivas
ansiedade
atrofia de múltiplos sistemas (AMS)
disfonia de tensão muscular
distonia laríngea respiratória adutora
cirurgia
Investigações diagnósticas
nasoendoscopia com fibra óptica flexível
teste de função pulmonar (TFP)/traçado de fluxo-volume
tomografia computadorizada (TC) dos seios da face
teste de discriminação sensorial da laringe
Algoritmo de tratamento
Colaboradores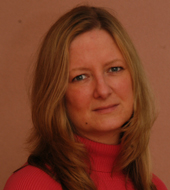 Senior Clinical Speech Language Pathologist
Surrey Voice Clinic
Abilities Neurological Rehabilitation
Surrey
British Columbia
Canada
Declarações
SKZ has received income from Northern Speech Services for educational webinar production on Paradoxical Vocal Fold Motion and Chronic Cough. SKZ is President of Speech and Hearing BC (2017-2019), and on the Board of Directors of Parkinson Society BC.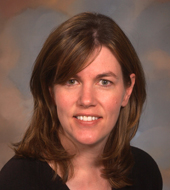 Assistant Professor
Director of Voice and Swallowing Clinic
Division of Otolaryngology - Head and Neck Surgery
University of Wisconsin School of Medicine and Public Health
Health Sciences Learning Center
Madison
WI
Declarações
SLT declares that she has no competing interests.
Ms Sherri K. Zelazny and Dr Susan L. Thibeault would like to gratefully acknowledge Dr Michael Johns, a previous contributor to this topic. MJ declares that he has no competing interests.