Última revisão:
6 Nov 2020
Última atualização:
28 Março 2018
Resumo
Distúrbio genético com padrão de herança autossômico e expressão codominante de alelos.
As manifestações pulmonares e hepáticas incluem enfisema, DPOC e cirrose.
A granulomatose com poliangiite (conhecida anteriormente como granulomatose de Wegener) e a paniculite necrosante não são complicações frequentes, mas podem exigir o diagnóstico.
Os níveis de alfa 1-antitripsina (AAT) plasmática, a fenotipagem da proteína (chamada tipagem Pi) e a genotipagem da proteína podem ser necessários para o diagnóstico. Alelos raros podem precisar de sequenciamento do gene.
A terapia intravenosa de aumento de AAT beneficia alguns pacientes.
Definição
A deficiência de alfa 1-antitripsina (AAT) é um distúrbio genético codominante autossômico (ou seja, 1 alelo é herdado de cada genitor e cada alelo é expresso igualmente) resultante de mutações no alelo da AAT no locus inibidor da protease (IP). Mutações no alelo PI* fazem com que a atividade do inibidor específico da protease alfa 1-antitripsina seja ineficaz. A alfa 1-antitripsina é a enzima responsável por neutralizar a elastase neutrofílica e prevenir danos inflamatórios ao tecido pulmonar.[1]Laurell CB, Eriksson S. The electrophoretic alpha 1-globulin pattern of serum in alpha 1-antitrypsin deficiency. Scand J Clin Lab Invest. 1963;15:132-140.[2]Brantly M, Nukiwa T, Crystal RG. Molecular basis of alpha 1-antitrypsin deficiency. Am J Med. 1988;84:13-31. http://www.ncbi.nlm.nih.gov/pubmed/3289385?tool=bestpractice.com As variantes da enzima também podem polimerizar e acumular-se no fígado, resultando em insuficiência hepática. A alfa 1-antitripsina também é conhecida como inibidor da alfa 1-proteinase.
História e exame físico
tosse produtiva
dispneia durante o esforço físico
fumante atual
exposição a gases, vapores e/ou poeira
hepatomegalia
ascite
confusão
idade entre 32-41 anos
sexo masculino
sibilância
hiperinsuflação torácica
esclerótica ictérica/icterícia
asterixis (flapping)
história familiar de deficiência de alfa 1-antitripsina (AAT)
Exames diagnósticos
fenotipagem
genotipagem
testes ergométricos com análise de gasometria arterial
alfafetoproteína
tomografia computadorizada (TC) abdominal
Mais exames a serem considerados
Algoritmo de tratamento
Colaboradores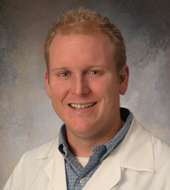 Associate Professor
Pulmonary and Critical Care
University of Chicago
Chicago
IL
Divulgações
DKH has served as a consultant for CSL Behring: manufacturer of AAT replacement therapy. Has lectured for CSL Behring, Grifols, and Shire: manufacturers of AAT replacement therapy. Research sponsored by Shire: manufacturer of AAT replacement therapy.
Dr D. Kyle Hogarth would like to gratefully acknowledge Dr Paul J. Hutchison, a previous contributor to this monograph. PJH declares that he has no competing interests.
Assistant Professor of Medicine
David Geffen School of Medicine at UCLA
Los Angeles
CA
Divulgações
JD declares that she has no competing interests.
Chair of Quality
Director
Pulmonary Hypertension Clinic
Head
Pulmonary Education and Rehabilitation
Department of Pulmonary, Allergy and Critical Care
Cleveland Clinic Florida
Weston
FL
Divulgações
FR has been a consultant and speaker and has received funding from Baxter Healthcare and CSL Behring.
Consultant Chest Physician
Aberdeen Royal Infirmary
Aberdeen
UK
Divulgações
GPC declares that he has no competing interests.