Última revisão:
23 Mai 2021
Última atualização:
10 Jun 2020
Resumo
Uma artrite crônica e erosiva que requer tratamento precoce e agressivo.
Diagnosticada clinicamente. Os exames laboratoriais e radiográficos fornecem informações prognósticas mais frequentemente que as informações diagnósticas.
Medicamentos antirreumáticos modificadores de doença são a base do tratamento. O metotrexato é comumente usado como opção de primeira linha; vários outros agentes, inclusive agentes biológicos e medicamentos de molécula pequena, podem ser prescritos ao mesmo tempo.
Os índices de atividade da doença (por exemplo, o índice de atividade da doença baseado em 28 articulações [IAD28], o índice de atividade da doença clínica [IADC], o índice simplificado de atividade de doença [ISAD] e os dados do índice da avaliação de rotina do paciente [RAPID3]) são usados rotineiramente para oferecer o tratamento ideal aos pacientes de AR.
Definição
A artrite reumatoide (AR) é uma condição de inflamação crônica que afeta cerca de 1% da população, tornando-a uma das artrites inflamatórias mais comuns na prática médica.[1]Lee DM, Weinblatt ME. Rheumatoid arthritis. Lancet. 2001 Sep 15;358(9285):903-11. http://www.ncbi.nlm.nih.gov/pubmed/11567728?tool=bestpractice.com Ela afeta principalmente as pequenas articulações das mãos e dos pés e, se não tratada agressivamente, pode ser a principal causa de incapacitação no trabalho, qualidade de vida diminuída, necessidade de cirurgia de substituição da articulação e mortalidade.[2]Pincus T, Sokka T. How can the risk of long-term consequences of rheumatoid arthritis be reduced? Best Pract Res Clin Rheumatol. 2001 Mar;15(1):139-70. http://www.ncbi.nlm.nih.gov/pubmed/11358420?tool=bestpractice.com O diagnóstico clínico da AR é realizado com exames laboratoriais e radiográficos que ajudam a confirmar o diagnóstico, fornecendo informações prognósticas úteis.
História e exame físico
artrite simétrica ativa com duração >6 semanas
idade entre 50 e 55 anos
sexo feminino
dor nas articulações
edema na articulação
rigidez matinal
deformidade de pescoço de cisne
deformidade em botoeira
desvio ulnar
nódulos reumatoides
lesões vasculíticas
dor torácica pleurítica
esclerite e/ou uveíte
predisposição genética
tabagismo
Investigações diagnósticas
fator reumatoide (FR)
anticorpo antipeptídeo citrulinado cíclico (anti-CCP)
radiografias
ultrassonografia
índice(s) de atividade da doença
Algoritmo de tratamento
Colaboradores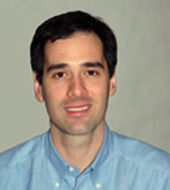 Clinical Associate Professor of Medicine
New York University School of Medicine
New York
NY
Declarações
YY receives research support from BMS, Celgene, and Sanofi; he has consulted for Celgene and Sanofi.