Última revisión:
Julio 2020
Última actualización:
Octubre 2019
Resumen
Una neoplasia maligna relacionada con el virus del papiloma humano (VPH). Se puede prevenir mediante la vacunación contra el VPH, el cribado y el tratamiento de la displasia de alto grado.
El cribado de cáncer de cuello uterino mediante citología (prueba de Papanicolaou) en solitario, la prueba de Papanicolaou y la prueba conjunta del VPH, o la prueba primaria del VPH, pueden detectar la enfermedad preinvasiva.
Los pacientes suelen ser asintomáticos en el momento de la presentación y se les identifica después del cribado. Las pacientes con enfermedad avanzada pueden presentar síntomas como sangrado vaginal anormal, sangrado poscoital, flujo vaginal, dolor pélvico o de espalda, dispareunia o uropatía obstructiva.
La estadificación según los criterios de la International Federation of Gynecology and Obstetrics (FIGO) se basa únicamente en la evaluación clínica. Cuando están disponibles, se usan modalidades avanzadas de imagenología (IRM, PET, PET/TC, TC) para evaluar la extensión local de la enfermedad y para detectar metástasis, que pueden guiar la planificación del tratamiento.
Para la enfermedad microinvasiva, se recomienda el tratamiento con conización.
Para la etapa inicial de la enfermedad invasiva, se recomienda la cirugía.
Para la enfermedad localmente avanzada, la quimiorradioterapia es significativamente superior a solo radioterapia.
Definición
El cáncer de cuello uterino es una neoplasia maligna de la mucosa cervicouterina asociada al virus del papiloma humano.
Anamnesis y exploración física
presencia de factores de riesgo
sangrado vaginal anormal
sangrado poscoital
dolor pélvico o de espalda
dispareunia
masa en el cuello uterino
sangrado en el cuello uterino
flujo vaginal mucoide o purulento
obstrucción renal, intestinal o de vejiga
dolor óseo
infección por el virus del papiloma humano (VPH)
grupo etario
Infección por VIH
inicio precoz de la actividad sexual (menores de 18 años)
múltiples parejas sexuales
tabaquismo
inmunosupresión
antecedentes de enfermedades de transmisión sexual (ETS)
uso de píldora anticonceptiva oral
elevada cantidad de partos
pareja masculina no circuncidada
desnutrición por carencia de micronutrientes
niveles bajos de folato sérico
niveles bajos de vitaminas C y E
abuso de alcohol
bajo nivel socioeconómico
Pruebas diagnósticas
hemograma completo (HC)
prueba de función renal
pruebas de función hepática
radiografía de tórax
pielograma intravenoso
ultrasonido renal
enema de bario
proctoscopia
cistoscopia
resonancia magnética (IRM) de pelvis
tomografía por emisión de positrones (TEP) de cuerpo entero
tomografía por emisión de positrones/tomografía computarizada (TEP-TC) de cuerpo entero
exploración por tomografía computarizada (TC) de tórax/ abdomen/pelvis con contraste por vía intravenosa y oral
Más pruebas que considerar
Algoritmo de tratamiento
Colaboradores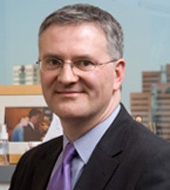 Clinical Director
Medical Gynecologic Oncology
Division of Hematology Oncology
Massachusetts General Hospital
Boston
MA
Conflicto de intereses
RTP is a paid participant in scientific advisory boards for Genentech, Roche, and Merck. RTP is an author of a number of references cited in this topic.
Assistant Professor
Department of Radiation Oncology
Brigham and Women's Hospital
Boston
MA
Conflicto de intereses
LJL receives research funding from the Koch Institute at the Massachusetts Institute of Technology and the Dana-Farber Cancer Institute. LJL is also the principal investigator of an immunotherapy and radiation trial sponsored by AstraZeneca.
Dr Richard T. Penson and Dr Larissa J. Lee would like to gratefully acknowledge Dr Neil S. Horowitz and Dr Anthony H. Russell, previous contributors to this topic.
Fellow
Minimally Invasive Gynecologic Surgery
Magee Women's Hospital
University of Pittsburgh Medical Center
PA
Conflicto de intereses
LY declares that she has no competing interests.
Consultant in Obstetrics & Gynaecology
Lead Clinician in Colposcopy
Imperial College Healthcare NHS Trust
London
UK
Conflicto de intereses
DL declares that she has no competing interests.