Última revisión:
13 Abril 2021
Última actualización:
19 Dic 2019
Resumen
El fenómeno de Raynaud (FR) es una enfermedad común que afecta a entre el 3% y el 5% de la población.
El diagnóstico se realiza clínicamente: los dedos se vuelven blancos (palidez) y luego de color azul con la desoxigenación y/o de color rojo con la reperfusión; la palidez está bien delimitada.
A menudo, el FR primario no necesita tratamiento farmacológico. Se recomienda mantener el cuerpo caliente, abandonar el hábito de fumar, ejercitarse regularmente y evitar el estrés.
El FR secundario puede ser grave, especialmente cuando está asociado con esclerodermia. Las causas subyacentes adicionales incluyen otras enfermedades del tejido conjuntivo, neoplasias malignas y aterosclerosis.
Para el FR secundario las opciones de tratamiento posibles son los antagonistas del calcio, los antagonistas del receptor de angiotensina, los inhibidores de la enzima convertidora de angiotensina (IECA), los inhibidores selectivos de la recaptación de serotonina (ISRS), los nitratos sistémicos y de uso tópico, los inhibidores de la fosfodiesterasa-5 y las prostaciclinas.
Las complicaciones derivadas del FR secundario incluyen isquemia digital grave, gangrena, úlceras digitales e infección.
El alivio del dolor puede ser un tratamiento suplementario importante. Hay pocos datos sobre terapias complementarias.
Definición
El fenómeno de Raynaud (FR) se caracteriza por vasoespasmos que cambian el color de los dedos a blanco (palidez) debido a la falta de flujo sanguíneo, generalmente ocasionado por bajas temperaturas. Luego, las áreas afectadas se tornan de color azul debido a la desoxigenación y/o rojo debido a la reperfusión. Es una afección que puede ser dolorosa y puede provocar complicaciones.
Anamnesis y examen
presencia de factores de riesgo
dolor/malestar digital
parestesia digital
palidez de los dedos
decoloración roja y/o azul de los dedos
capilares del lecho ungueal dilatados
decoloración bien definida
aumento del lecho ungueal
acidez
disfagia
hinchazón de manos
piel tirante
artralgia
fotosensibilidad
úlceras orales/nasales
alopecia
eritema en verspertilio
esclerodactilia
telangiectasia
dolor torácico pleurítico
úlceras digitales
fosas digitales
reabsorción de los penachos distales de las falanges
gangrena en la punta de los dedos/el dedo entero
lesiones rojas dolorosas y elevadas en las puntas de los dedos de la mano
autoamputación
sexo femenino
antecedentes familiares
enfermedad del tejido conjuntivo
lesión por vibración
enfermedad de Buerger
exposición prolongada al frío/congelación
clima más frío
tabaquismo
isquemia
migraña
glaucoma
Pruebas diagnósticas
diagnóstico clínico
anticuerpo antinuclear
hemograma completo (HC)
velocidad de sedimentación globular
creatinina
análisis de orina
Algoritmo de tratamiento
Colaboradores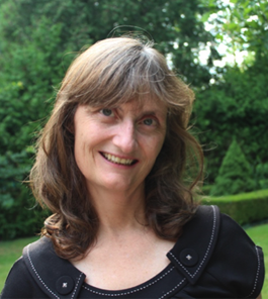 Professor of Medicine
Division of Rheumatology
Department of Medicine
University of Western Ontario
Schulich School of Medicine and Dentistry
Head
Division of Rheumatology
St. Joseph's Health Care
London
Ontario
Canada
Divulgaciones
JP has attended advisory boards for Actelion, the manufacturer of bosentan. JP is an author of a number of references cited in this topic.