Última revisión:
1 Feb 2021
Última actualización:
06 Mayo 2020
Resumen
Trastorno degenerativo de las articulaciones; la prevalencia aumenta con la edad.
Las articulaciones afectadas con más frecuencia son la rodilla, la cadera, las manos y la columna cervical y lumbar.
Se presenta con dolor en las articulaciones y rigidez que generalmente empeora con la actividad.
Las radiografías muestran pérdida del espacio articular, esclerosis subcondral y osteofitos.
Los tratamientos son farmacológicos y no farmacológicos.
La cirugía de reemplazo de la articulación es eficaz para controlar el dolor de la osteoartritis en la enfermedad avanzada.
Definición
La osteoartritis (OA) es el resultado de eventos mecánicos y biológicos que desestabilizan el proceso normal de degradación y síntesis de los condrocitos del cartílago articular, la matriz extracelular y el hueso subcondral. Afecta a toda la articulación, incluido el cartílago articular, el hueso subcondral, los músculos pericapsulares, la cápsula y la cápsula sinovial. La afección conduce a la pérdida de cartílago, esclerosis y eburnación del hueso subcondral, osteofitos y quistes subcondrales. Se caracteriza clínicamente por dolor en las articulaciones, rigidez y limitación funcional.[1]Sharma L, Kapoor D, Issa S. Epidemiology of osteoarthritis: an update. Curr Opin Rheumatol. 2006;18:147-156. http://www.ncbi.nlm.nih.gov/pubmed/16462520?tool=bestpractice.com [2]Hunter DJ, Felson DT. Osteoarthritis. BMJ. 2006;332:639-642. http://www.ncbi.nlm.nih.gov/pubmed/16543327?tool=bestpractice.com
Anamnesis y examen
presencia de factores de riesgo
dolor
dificultades funcionales
afectación de la rodilla, cadera, mano o columna
deformidades óseas
rango de movimiento limitado
alineación incorrecta
sensibilidad a la palpación
crepitación
rigidez
afectación de hombro, codo, muñeca o tobillo
derrame
marcha antálgica
>50 años de edad
sexo femenino
obesidad
factores genéticos
alineación incorrecta de la rodilla
ocupación/deporte físicamente exigente
alta densidad mineral ósea
Pruebas diagnósticas
radiografía de las articulaciones afectadas
proteína C-reactiva sérica
velocidad de sedimentación globular (VSG) sérica
factor reumatoide (FR)
anticuerpo antipéptido cíclico citrulinado (anti-CCP)
resonancia magnética (IRM) de las articulaciones afectadas
Algoritmo de tratamiento
Colaboradores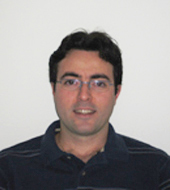 Assistant Professor
Harvard Medical School
Attending Physician
Director of the Musculoskeletal Medicine Unit
Department of Orthopedics & Division of Rheumatology
Beth Israel Deaconess Medical Center
Boston
MA
Divulgaciones
FB has received an honorarium as an advisory board member for Fidia Pharmaceuticals.
Assistant Professor of Medicine
Boston University Clinical Epidemiology Research and Training Unit
Boston University School of Medicine
Boston
MA
Divulgaciones
DH declares that he has no competing interests.
Professor of Clinical Rheumatology
Department of Rheumatology
King's College
London
UK
Divulgaciones
Not disclosed.