Última revisión:
2 Feb 2021
Última actualización:
06 Ago 2020
Resumen
Inicio agudo de dolor articular severo.
Inflamación, derrame, temperatura elevada, eritema y/o sensibilidad a la palpación en las articulaciones afectadas.
Artrocentesis con análisis del líquido sinovial que muestra cristales birrefringentes extremadamente negativos en forma de aguja bajo la luz polarizada.
Los antiinflamatorios no esteroideos (AINE), la colchicina o los corticosteroides se usan para tratar la enfermedad aguda.
Se pueden utilizar alopurinol, febuxostat, probenecid, lesinurad o sulfinpirazona como tratamiento para disminuir el ácido úrico, cuando se indica la prevención a largo plazo del depósito de cristales.
Las complicaciones incluyen destrucción de las articulaciones, enfermedad renal y litiasis urinaria.
Definición
La gota es un síndrome caracterizado por: hiperuricemia y depósito de cristales de urato que ocasionan ataques de artritis inflamatoria aguda, tofos alrededor de las articulaciones y posible destrucción de las articulaciones, enfermedad renal glomerular, tubular e intersticial y litiasis urinaria por ácido úrico. Por lo general, la enfermedad afecta el primer dedo del pie (podagra), el pie, el tobillo, la rodilla, los dedos de las manos, la muñeca y el codo; sin embargo, puede afectar cualquier articulación.
BMJ talk medicine podcast: gout external link opens in a new window
Anamnesis y examen
presencia de factores de riesgo
dolor intenso de inicio rápido
rigidez de las articulaciones
distribución en las articulaciones del pie
pocas articulaciones afectadas
inflamación y derrame articular
sensibilidad a la palpación
tofos
eritema y temperatura elevada
antecedentes familiares de gota
edad avanzada
sexo masculino
estado menopáusico
consumo de carne, mariscos y alcohol
uso de diuréticos
uso de ciclosporina o tacrolimus
uso de pirazinamida
uso de aspirina
susceptibilidad genética
alta tasa de recambio celular
adiposidad y resistencia a la insulina
insulina exógena
hipertensión
insuficiencia renal
diabetes mellitus
hiperlipidemia
antecedentes familiares de gota
Pruebas diagnósticas
artrocentesis con análisis del líquido sinovial
nivel de ácido úrico en el suero
ultrasonido
Tomografía computarizada de energía dual (DECT)
radiografía de las articulaciones afectadas
Algoritmo de tratamiento
Colaboradores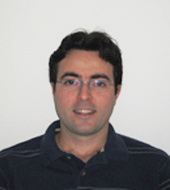 Assistant Professor
Harvard Medical School
Attending Physician
Director of the Musculoskeletal Medicine Unit
Department of Orthopedics & Division of Rheumatology
Beth Israel Deaconess Medical Center
Boston
MA
Divulgaciones
FB has received an honorarium as an advisory board member for Horizon Pharmaceuticals.
Professor of Medicine
VA Medical Center
Philadelphia
PA
Divulgaciones
HRS has been a consultant for a number of pharmaceutical companies that produce drugs that can be used for the treatment of gout. Some companies have supplied HRS with funding. HRS is an author of a number of references cited in this topic.
Associate Director of Teaching and Honorary Senior Lecturer in Rheumatology
Academic Rheumatology Group
Faculty of Medicine
University of Sheffield
Sheffield
UK
Divulgaciones
AA declares that he has no competing interests.
Professor of Primary Care Research
Warwick Medical School
Coventry
UK
Divulgaciones
MU declares that he has no competing interests.