Última revisión:
16 Abril 2021
Última actualización:
04 Ene 2019
Resumen
Se caracteriza por ataques de pánico recurrentes, esperados o inesperados, la preocupación por futuros ataques durante un mes y cambios en el comportamiento como consecuencia de los ataques.
La frecuencia de los ataques de pánico puede variar considerablemente. Algunas personas sufren brotes breves de varios episodios de pánico dentro de un periodo de tiempo corto, ataques de pánico semanales o ataques periódicos durante el transcurso de varios meses.
Existe un riesgo mayor entre los parientes de primer grado; el estrés desencadena el inicio de los ataques; con frecuencia es comórbido con otros trastornos de ansiedad, del estado de ánimo y relacionados con el consumo de sustancias.
La evaluación se realiza a través del descarte de causas orgánicas, la referencia del propio paciente, la entrevista clínica y la observación conductual.
Los tratamientos de primera línea incluyen los inhibidores selectivos de la recaptación de serotonina, los inhibidores selectivos de la recaptación de serotonina y noradrenalina y la terapia cognitiva conductual. Se pueden usar benzodiazepinas con mucha prudencia en pacientes sin depresión comórbida.
El manejo a largo plazo incluye la prevención de la recidiva después de suspender el tratamiento.
Definición
El trastorno de pánico se caracteriza por ataques de pánico recurrentes e inesperados durante un mes y la preocupación asociada por su recurrencia o sus implicaciones. Los ataques de pánico implican el inicio repentino de síntomas intensos de ansiedad, tanto físicos como cognitivos, que se pueden desencadenar por señales específicas o pueden ocurrir de forma inesperada. El trastorno de pánico también se puede caracterizar por el hecho de evitar situaciones que puedan desencadenar sensaciones de pánico.
Anamnesis y examen
presencia de factores de riesgo
inicio inesperado
aprehensión y preocupación
conducta evitativa
taquicardia
cribado de pánico PRIME-MD positivo
Escala de gravedad del trastorno de pánico (Panic Disorder Severity Scale [PDSS])
puntaje de corte de GAD-7 ≥10
palpitaciones, opresión torácica y malestar
náuseas y dolor abdominal
mareos
alteración perceptiva
síntomas respiratorios
dependencia de señales de seguridad
parestesias
temblor muscular
sudoración
desmayos
escalofríos o sofocos
antecedentes en parientes de primer grado
entre 18 y 39 años de edad
sexo femenino
raza blanca
eventos de vida importantes
trastornos comórbidos
factores psicológicos
asma y variabilidad respiratoria
tabaquismo y consumo de cafeína
anomalías cardíacas
Pruebas diagnósticas
no son necesarias pruebas iniciales
electrocardiograma (ECG)
glucemia
pruebas de función tiroidea
cribado toxicológico
Algoritmo de tratamiento
Colaboradores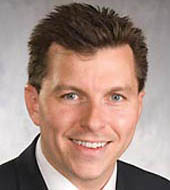 Professor
Department of Psychiatry and Psychology
Mayo Clinic
Rochester
MN
Divulgaciones
CNS declares that he has no competing interests.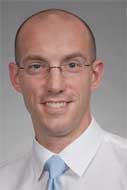 Associate Professor
Department of Psychiatry and Behavioral Sciences
University of Washington School of Medicine
Seattle
WA
Divulgaciones
JPV declares that he has no competing interests.