Última revisión:
1 Feb 2021
Última actualización:
28 Mar 2018
Resumen
Trastorno genético con un patrón hereditario autosómico y una expresión codominante de alelos.
Las manifestaciones pulmonares y hepáticas incluyen enfisema, EPOC y cirrosis.
La granulomatosis con poliangitis (conocida anteriormente como granulomatosis de Wegener) y la paniculitis necrosante son complicaciones poco frecuentes, pero pueden dar lugar a un diagnóstico rápido.
Los niveles plasmáticos de alfa-1-antitripsina (AAT), el fenotipado de proteínas (llamado fenotipado Pi) y el genotipado de proteínas pueden ser necesarios para el diagnóstico. Los alelos raros pueden precisar secuenciación génica.
La terapia de aumento de AAT por vía intravenosa beneficia a algunos pacientes.
Definición
El déficit de alfa-1-antitripsina (AAT) es un trastorno genético codominante autosómico (es decir, se hereda un alelo de cada padre y cada alelo se expresa por igual), lo que provoca mutaciones de alelos de AAT en el locus del inhibidor de la proteasa (IP). Las mutaciones de los alelos de IP* provocan una actividad poco eficaz del inhibidor de la proteasa específico alfa-1-antitripsina, que es la enzima responsable de neutralizar la elastasa de neutrófilos y evitar que se produzcan daños tisulares inflamatorios en los pulmones.[1]Laurell CB, Eriksson S. The electrophoretic alpha 1-globulin pattern of serum in alpha 1-antitrypsin deficiency. Scand J Clin Lab Invest. 1963;15:132-140.[2]Brantly M, Nukiwa T, Crystal RG. Molecular basis of alpha 1-antitrypsin deficiency. Am J Med. 1988;84:13-31. http://www.ncbi.nlm.nih.gov/pubmed/3289385?tool=bestpractice.com Las variantes de la enzima también pueden polimerizarse y acumularse en el hígado, lo que provoca insuficiencia hepática. La alfa-1-antitripsina también se conoce como inhibidor de la alfa-1-proteinasa.
Anamnesis y examen
tos productiva
disnea de esfuerzo
fumador actual
exposición a gas, emanaciones y/o polvo
hepatomegalia
ascitis
confusión
32 a 41 años de edad
sexo masculino
sibilancia
tórax distendido
ictericia conjuntival/ictericia
asterixis
antecedentes familiares de déficit de alfa-1-antitripsina (AAT)
Pruebas diagnósticas
nivel plasmático de alfa-1-antitripsina (AAT)
pruebas funcionales respiratorias
radiografía de tórax
tomografía computarizada (TC) de tórax
pruebas de función hepática (PFH)
fenotipado
genotipado
pruebas de ejercicio con análisis de gasometría arterial (GSA)
alfafetoproteína
tomografía computarizada (TC) del abdomen
Algoritmo de tratamiento
Colaboradores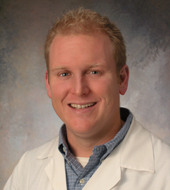 Associate Professor
Pulmonary and Critical Care
University of Chicago
Chicago
IL
Divulgaciones
DKH has served as a consultant for CSL Behring: manufacturer of AAT replacement therapy. Has lectured for CSL Behring, Grifols, and Shire: manufacturers of AAT replacement therapy. Research sponsored by Shire: manufacturer of AAT replacement therapy.
Dr D. Kyle Hogarth would like to gratefully acknowledge Dr Paul J. Hutchison, a previous contributor to this monograph. PJH declares that he has no competing interests.
Assistant Professor of Medicine
David Geffen School of Medicine at UCLA
Los Angeles
CA
Divulgaciones
JD declares that she has no competing interests.
Chair of Quality
Director
Pulmonary Hypertension Clinic
Head
Pulmonary Education and Rehabilitation
Department of Pulmonary, Allergy and Critical Care
Cleveland Clinic Florida
Weston
FL
Divulgaciones
FR has been a consultant and speaker and has received funding from Baxter Healthcare and CSL Behring.
Consultant Chest Physician
Aberdeen Royal Infirmary
Aberdeen
UK
Divulgaciones
GPC declares that he has no competing interests.