Última revisión:
16 Abril 2021
Última actualización:
10 Jun 2020
Resumen
Es una artritis erosiva y crónica que requiere tratamiento agresivo y precoz.
Se diagnostica clínicamente. Las pruebas radiográficas y de laboratorio brindan más a menudo información pronóstica que diagnóstica.
Los fármacos antirreumáticos modificadores de la enfermedad son el pilar del manejo. El metotrexato se utiliza generalmente como fármaco de primera línea; otros fármacos, incluidos los medicamentos biológicos y los fármacos de moléculas pequeñas, se pueden prescribir simultáneamente.
Se utilizan de forma rutinaria puntuaciones de la actividad de la enfermedad (p. ej., la versión de recuento de 28 articulaciones de la puntuación de la actividad de la enfermedad [índice DAS28], el índice clínico de actividad de la enfermedad [CDAI], el índice simplificado de actividad de la enfermedad [SDAI], datos de índice de evaluación de rutina del paciente [RAPID-3]) para proporcionar una atención óptima a los pacientes con artritis reumatoide.
Definición
La artritis reumatoide es una afección inflamatoria crónica que afecta a alrededor del 1% de la población, lo que la convierte en la artritis inflamatoria más frecuentemente observada por los médicos.[1]Lee DM, Weinblatt ME. Rheumatoid arthritis. Lancet. 2001 Sep 15;358(9285):903-11. http://www.ncbi.nlm.nih.gov/pubmed/11567728?tool=bestpractice.com Afecta principalmente a las articulaciones pequeñas de las manos y los pies y, si no se administra un tratamiento agresivo, puede ser una de las principales causas de pérdida del empleo, disminución de la calidad de vida, necesidad de cirugía de reemplazo de articulación y mortalidad.[2]Pincus T, Sokka T. How can the risk of long-term consequences of rheumatoid arthritis be reduced? Best Pract Res Clin Rheumatol. 2001 Mar;15(1):139-70. http://www.ncbi.nlm.nih.gov/pubmed/11358420?tool=bestpractice.com La artritis reumatoide (AR) es un diagnóstico clínico; las pruebas radiográficas y de laboratorio ayudan a confirmar el diagnóstico y proporcionan información pronóstica útil.
Anamnesis y examen
artritis simétrica activa >6 semanas de duración
50 a 55 años de edad
sexo femenino
dolor en las articulaciones
inflamación de las articulaciones
rigidez matinal
deformidad de cuello de cisne
deformidad de Boutonniere
desviación cubital
nódulos reumatoides
lesiones vasculíticas
dolor torácico pleurítico
escleritis y/o uveítis
predisposición genética
tabaquismo
Pruebas diagnósticas
factor reumatoide (FR)
anticuerpo antipéptido cíclico citrulinado (anti-CCP)
radiografías
ecografía
puntuaciones de actividad de la enfermedad
Algoritmo de tratamiento
Colaboradores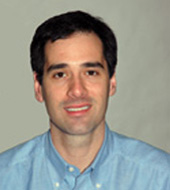 Clinical Associate Professor of Medicine
New York University School of Medicine
New York
NY
Divulgaciones
YY receives research support from BMS, Celgene, and Sanofi; he has consulted for Celgene and Sanofi.