Última revisión:
10 Abril 2021
Última actualización:
01 Oct 2019
Resumen
El diagnóstico suele ser clínico; evitar los factores desencadenantes es fundamental para el manejo.
Las manifestaciones más frecuentes son rubefacción, telangiectasias prominentes dilatadas (principalmente en la cara), eritema facial persistente, pápulas inflamatorias y pústulas faciales periorificiales.
La prominencia de glándulas sebáceas en la nariz puede producir fibrosis y rinofima.
Por lo general, la enfermedad leve se trata inicialmente con metronidazol tópico o tetraciclinas orales. Se pueden utilizar otros antibióticos y agentes antinflamatorios como complemento.
Definición
La rosácea es una enfermedad crónica frecuente de la piel caracterizada por enrojecimiento, rubefacción y otros hallazgos cutáneos que a menudo incluyen telangiectasias, piel áspera, rinofima e inflamación general que puede asemejarse al acné. Afecta principalmente las convexidades de la parte central de la cara, incluidas las mejillas, el mentón, la nariz y la zona media de la frente, pero puede extenderse hacia otras partes del cuerpo (generalmente el tronco superior).[1]Gallo RL, Granstein RD, Kang S, et al. Standard classification and pathophysiology of rosacea: the 2017 update by the National Rosacea Society Expert Committee. J Am Acad Dermatol. 2018 Jan;78(1):148-55. http://www.ncbi.nlm.nih.gov/pubmed/29089180?tool=bestpractice.com Los pacientes también pueden presentar ojos irritados o llorosos. En general, se caracteriza por episodios de remisión y recurrencia.
Anamnesis y examen
presencia de factores de riesgo
rubefacción
eritema
pápulas y pústulas
telangiectasias
manifestaciones oculares
formación de placa
distribución facial
cambios fimatosos
acné vulgar
ardor o escozor
apariencia seca
edema
ubicación periférica
piel clara
baños o duchas calientes
temperaturas extremas
radiación solar
comidas picantes
alcohol
estrés emocional
bebidas calientes
medicamentos
Pruebas diagnósticas
biopsia de piel
título de anticuerpos antinucleares
Algoritmo de tratamiento
Colaboradores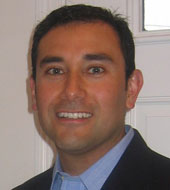 Dermatologist and Dermatopathologist
Northeast Dermatology Associates
Principal Investigator
ActivMed Research
Portsmouth
NH
Divulgaciones
ADJ declares that he has no competing interests.
Dr Abel D. Jarell would like to gratefully acknowledge Dr Alexa Boer Kimball, a previous contributor to this topic.
Divulgaciones
ABK has received honoraria for consulting from Intendis and has been an investigator for Intendis and Bayer.