Última revisión:
18 Mayo 2021
Última actualización:
05 Mar 2020
Resumen
Se diagnostica con frecuencia cuando los signos de hipoperfusión están relacionados con presión arterial baja o disminuida.
Puede ser el resultado de diferentes procesos patológicos, entre ellos el fallo de la bomba (cardiogénico), la pérdida de volumen intravascular (hipovolémico), la alteración de la vasorregulación (distributivo) o la obstrucción del flujo sanguíneo (obstructivo).
El tratamiento inicial tiene como objetivo optimizar el suministro de oxígeno y revertir la hipoperfusión mediante la reposición de volumen, vasopresores para la hipotensión refractaria debido a la vasodilatación, el manejo de la disfunción cardíaca y el tratamiento de la causa subyacente.
El manejo del shock se realiza mejor en un entorno de medicina intensiva.
Definición
El shock se define comúnmente como la falta de un suministro de oxígeno adecuado a los tejidos potencialmente mortal y puede deberse a la disminución en la perfusión sanguínea de los tejidos, la saturación de oxígeno inadecuada o a un mayor requerimiento de oxígeno de los tejidos, lo que da como resultado una disminución de la oxigenación del órgano blanco y una disfunción. Si no se trata, el shock produce una disfunción orgánica múltiple sostenida y un daño del órgano blanco con posibilidad de muerte. La hipoperfusión tisular se puede presentar sin hipotensión sistémica, pero a pie de cama, el shock se diagnostica con frecuencia cuando están ambos presentes (hipotensión arterial y disfunción orgánica).[1]Antonelli M, Levy M, Andrews PJ, et al. Hemodynamic monitoring in shock and implications for management: international consensus conference, Paris, France, 27-28 April 2006. Intensive Care Med. 2007 Apr;33(4):575-90. http://www.ncbi.nlm.nih.gov/pubmed/17285286?tool=bestpractice.com [2]Rhodes A, Evans LE, Alhazzani W, et al. Surviving Sepsis Campaign: international guidelines for management of sepsis and septic shock - 2016. Intensive Care Med. 2017 Mar;43(3):304-77. http://www.ncbi.nlm.nih.gov/pubmed/28101605?tool=bestpractice.com [3]Nieminen MS, Böhm M, Cowie MR, et al. Executive summary of the guidelines on the diagnosis and treatment of acute heart failure. Eur Heart J. 2005 Feb;26(4):384-416. http://eurheartj.oxfordjournals.org/cgi/content/full/26/4/384 http://www.ncbi.nlm.nih.gov/pubmed/15681577?tool=bestpractice.com [4]Ponikowski P, Voors AA, Anker SD, et al. 2016 ESC Guidelines for the diagnosis and treatment of acute and chronic heart failure. Eur J Heart Fail. 2016 Aug;18(8):891-975. http://onlinelibrary.wiley.com/doi/10.1002/ejhf.592/full http://www.ncbi.nlm.nih.gov/pubmed/27207191?tool=bestpractice.com
Anamnesis y examen
presencia de factores de riesgo
consciencia alterada/agitación
hipotensión
taquipnea
taquicardia
tiempo prolongado de llenado capilar
oliguria
debilidad muscular
cianosis
extremidades frías
evidencia de traumatismo
erupción petequial
dolor torácico
fiebre
dolor abdominal
distensión venosa yugular (DVY)
edema periférico
ausencia de sonidos de la respiración de un lado del tórax
desviación de la tráquea
ruido cardíaco de bajo tono
parálisis flácida de las extremidades inferiores
soplo cardíaco
vejiga distendida
inflamación de cara y lengua
urticaria
dolor pélvico/sangrado vaginal en mujeres en edad fértil
mayor edad
comorbilidades
infarto de miocardio
cardiomiopatía
enfermedad de válvula cardíaca
arritmias
traumatismo
sangrado gastrointestinal
rotura de aneurisma aórtico abdominal
quemaduras/golpes de calor
pérdidas gastrointestinales: diarrea y vómitos
pancreatitis
sepsis
anafilaxia/envenenamiento
lesión de la médula espinal o del tallo cerebral
enfermedad endocrina
embolia pulmonar
taponamiento cardíaco
nuevos medicamentos (shock anafiláctico)
Pruebas diagnósticas
lactato (gasometría arterial)
gasometría arterial
hemograma completo (HC)
urea y creatinina
electrolitos séricos
estudios de coagulación (índice internacional normalizado [INR], tiempo de tromboplastina parcial activada [TTPa])
glucemia
anión gap
proteína C-reactiva
procalcitonina (PCT)
electrocardiograma (ECG)
prueba de silbido de aire: descompresión de un neumotórax a tensión con una cánula
radiografía de tórax
exploración de evaluación enfocada con sonografía para traumatismo (FAST)
ecocardiografía
ultrasonido del tórax
ultrasonido de abdomen
tomografía computarizada (TC) de tórax, abdomen y pelvis
prueba de embarazo en orina
ultrasonido pélvico
Algoritmo de tratamiento
Colaboradores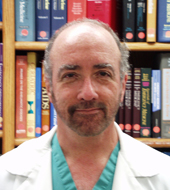 Professor
Fielding School of Public Health
David Geffen School of Medicine at UCLA
Los Angeles
Deputy Health Officer
Orange County Health Care Agency
Health Disaster Management/Emergency Medical Services
Santa Ana
CA
Divulgaciones
SJS declares that he has no competing interests.
Dr Samuel J. Stratton wishes to gratefully acknowledge Dr Christoph Pechlaner and Dr Christian Wiedermann, previous contributors to this topic. CP and CW declare that they have no competing interests.
Consultant in Accident & Emergency Medicine
St Helens & Knowsley Hospitals NHS Trust
Whiston Hospital
Prescot
UK
Divulgaciones
PN declares that he has no competing interests.
Vice-Chair and Program Director
Wright State University Department of Emergency Medicine
Dayton
OH
Divulgaciones
JB declares that he has no competing interests.