Summary
Few physicians have experience treating snakebites, and a poison center should be consulted in all cases.
All snakebites should be copiously irrigated and inspected for foreign bodies or tendon damage. Infection is rare and prophylactic antibiotics are generally not indicated.
Crotalinae (pit viper) envenomation may cause significant local and systemic effects including rhabdomyolysis, compartment syndrome, coagulopathy, pulmonary edema, and hypotension.
Crotalinae antivenom (Crotalidae polyvalent immune Fab) should be administered in Crotalinae envenomations with worsening local toxicity or systemic symptoms.
The first sign of Elapidae (coral snake) envenomation is frequently ptosis. Paralysis of the muscles of respiration may ensue, leading to morbidity and mortality.
Elapidae antivenom (antivenin, North American coral snake) should be administered in all confirmed Eastern coral snake envenomations to arrest progression of toxicity.
Definition
There are 120 species of snakes native to the US, approximately 20 of which are considered venomous.[1]Dart RC. Reptile bites. In: Tintinalli JE, Ma OJ, Cline DM, eds. Tintinalli's emergency medicine: a comprehensive study guide. 6th ed. Chapel Hill, NC: McGraw-Hill; 2004. The vast majority of venomous snakebites in the US are from pit vipers (family Viperidae, subfamily Crotalinae) while the remainder are from coral snakes (family Elapidae).
History and exam
identification of the snake
local redness, swelling, tenderness, and pain at wound site
blurred or double vision
shortness of breath
difficulty swallowing
hypotension
tachypnea
tachycardia
puncture marks, fang marks
bulbar weakness/paralysis
stridor
hemorrhage
quadriplegia/locked-in syndrome
nausea and vomiting
malaise, generalized weakness or dizziness
perioral tingling or numbness
urticaria
tremors
male sex
alcohol consumption
intentional snake encounter
Diagnostic investigations
prothrombin time, PTT, fibrinogen, and D-dimer
CBC
electrolytes, BUN, and creatinine
arterial blood gas
creatine kinase (CK)
lactate
urinalysis
ECG
chest x-ray
wound x-ray
negative inspiratory force (NIF) test
More 1st investigations to order
CT/MRI
compartment pressure
central venous line with central venous pressure (CVP) transduction
arterial line with pressure transduction
More investigations to consider
Treatment algorithm
Contributors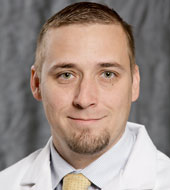 Assistant Professor
Program Director
Medical Toxicology Fellowship
Department of Emergency Medicine
Drexel College of Medicine
Philadelphia
PA
Disclosures
DV declares that he has no competing interests.
Professor of Emergency Medicine
Professor of Public Health
Chief of Division of Medical Toxicology
Drexel University College of Medicine
Philadelphia
PA
Disclosures
MG declares that he has no competing interests.
Associate Clinical Professor of Medicine
Department of Clinical Pharmacology and Toxicology
University of Colorado
Health Science Center
Denver
CO
Disclosures
SP has a professional relationship with Michael Greenberg, one of the authors of this topic. They are partners in a private consulting company. SP does not receive money from him, nor does he receive money from SP. 
Medical Director TN Poison Center
Associate Professor of Medicine and Emergency Medicine
Vanderbilt University Medical Center
Nashville
TN
Disclosures
DS declares that she has no competing interests.
Professor
Department of Medicine
Peredeniya University
Sri Lanka
Disclosures
SK declares that he has no competing interests.