Last reviewed:
11 Apr 2021
Last updated:
13 Aug 2019
Summary
Circumscribed collection of pus in the lung that leads to cavity formation, usually with an air-fluid level visible on chest x-ray.
Aspiration of gastric contents is the most common causative factor.
Mixed microbial flora, including anaerobic bacteria and microaerophilic streptococci, are involved in the formation of abscesses related to the aspiration of gastric contents.
Fever associated with a productive cough and putrid expectoration is a common clinical manifestation.
Diagnosis is based on radiologic findings revealing cavitation with an air-fluid level. Documenting anaerobic infection is usually difficult.
Treatment options include antimicrobial agents against aerobic and anaerobic bacteria, given alone or in combination.
Image-guided percutaneous drainage or surgical resection is reserved for patients not responding to antimicrobial treatment.
Definition
A lung abscess is a localized collection of pus within the lung that leads to formation of a cavity, usually with a thick wall.[1]Tuddenham WJ. Glossary of terms for thoracic radiology: recommendations of the Nomenclature Committee of the Fleischner Society. AJR Am J Roentgenol. 1984 Sep;143(3):509-17. http://www.ajronline.org/doi/pdf/10.2214/ajr.143.3.509 http://www.ncbi.nlm.nih.gov/pubmed/6380245?tool=bestpractice.com [2]Bartlett JG. Anaerobic bacterial infections of the lung. Chest. 1987 Jun;91(6):901-9. http://journal.chestnet.org/article/S0012-3692(15)43176-9/fulltext http://www.ncbi.nlm.nih.gov/pubmed/3556058?tool=bestpractice.com Abscesses occur most commonly when microbial infection causes necrosis of the lung parenchyma, forming 1 or more cavities. Communication of such cavities with the bronchial tree results in a cough productive of purulent sputum and the presence of air-fluid levels on chest x-ray.[3]Mansharamani NG, Koziel H. Chronic lung sepsis: lung abscess, bronchiectasis, and empyema. Curr Opin Pulm Med. 2003 May;9(3):181-5. http://www.ncbi.nlm.nih.gov/pubmed/12682562?tool=bestpractice.com
History and exam
positive past medical history
fever
productive cough
cardiac murmur
cavernous (amphoric) breath sounds
pleuritic chest pain
constitutional symptoms
cachexia
pallor
gingival disease
halitosis
absence of gag reflex
dyspnea
hemoptysis
rigors
weakness
arthralgia
hemorrhagic lesions
inspiratory crackles
bronchial breathing
decreased breath sounds
unilateral fixed rhonchus
predisposition to aspiration of gastric contents
poor dental hygiene and tooth extraction
bronchial obstruction
immunosuppression
chronic illness
extrapulmonary sepsis
pneumonia
Diagnostic investigations
CBC
CXR
sputum Gram stain
sputum culture
blood culture
empyema fluid culture
CT chest
bronchoscopy
quantitative cultures of protected specimen brushings
quantitative cultures of protected bronchoalveolar lavage samples
percutaneous needle aspiration and culture
sputum cytology
lung ultrasound
echocardiogram
rapid ELISA for D-dimer
multidetector CT thorax
ventilation-perfusion scan
Treatment algorithm
Contributors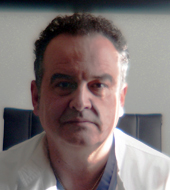 Associate Professor of Pulmonary Medicine and Infectious Diseases
Aristotle University of Thessaloniki
Respiratory Medicine Clinic
General Hospital G. Papanikolaou
Thessaloniki
Greece
Disclosures
IPK declares that he has no competing interests.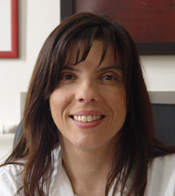 Assistant Professor in Pulmonary Medicine
Aristotle University of Thessaloniki
Respiratory Failure Unit
General Hospital G. Papanikolaou
Thessaloniki
Greece
Disclosures
GGP declares that she has no competing interests.