Last reviewed:
22 May 2021
Last updated:
06 May 2021
Summary
Essential thrombocytosis (primary thrombocythemia) is a myeloproliferative disorder associated with an increase in number and size of circulating platelets.
Half of all patients are asymptomatic, but clinical presentations include thrombosis and bleeding. There are no pathognomonic features and it is a diagnosis of exclusion.
Four risk categories exist to group patients with essential thrombocytosis: very low-risk, low-risk, intermediate-risk, and high-risk.
Treatment approach should be individualized and may include lifestyle modification and observation, cytoreductive therapy, antiplatelet and anticoagulant therapy.
Hydroxyurea is the preferred cytoreductive agent in most people with the disease. Interferon, busulfan, and anagrelide are alternative treatments.
The life expectancy for people with essential thrombocytosis is usually similar to that for people without the disease. Patients need CBCs on a regular follow-up basis.
Definition
Essential thrombocytosis is also known as primary thrombocythemia. It is a chronic myeloproliferative disorder associated with sustained dysregulated megakaryocyte proliferation, increasing the number of circulating platelets. It is associated with thrombosis and bleeding.
History and exam
erythromelalgia
splenomegaly
arterial and venous thrombosis
bleeding
livedo reticularis
age 50 to 70 years
female gender
no symptoms
headache
dizziness, lightheadedness, and paresthesias
syncope and seizures
transient visual disturbances
hepatomegaly
priapism
Unknown risk factors
Genetic mutations (e.g., JAK2, CALR, or MPL)
Diagnostic investigations
CBC with peripheral smear
iron panel
CRP
ESR
fibrinogen
bone marrow biopsy and histopathology
Janus kinase 2 (JAK2) mutation testing of peripheral blood
myeloproliferative leukemia virus oncogene (MPL) mutation testing of peripheral blood
calreticulin (CALR) mutation testing of peripheral blood
BCR-ABL fluorescent in situ hybridization (FISH) of bone marrow
Treatment algorithm
Contributors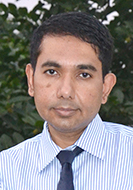 Chairman, Department of Internal Medicine
Chief, Cardiovascular Medicine
Professor of Internal Medicine
Texas Tech University Health Sciences Center at El Paso
El Paso
TX
Disclosures
DM declares that he has no competing interests.