Summary
Patellofemoral pain syndrome is one of the most common disorders of the knee, accounting for 25% of knee injuries seen in a sports medicine clinic.
The causes of patellofemoral problems are multifactorial, including abnormal patellofemoral joint mechanics, lower kinetic chain alterations, and overuse.
Patients typically note the insidious onset of an ill-defined ache localized to the anterior knee behind the patella.
There is no one physical exam or imaging test that is a standard for diagnosis.
Treatment is focused on activity modification and correction of specific risk factors.
Nonoperative treatment is successful in the majority of cases.
Definition
Patellofemoral pain syndrome is defined as knee pain resulting from mechanical and biochemical changes to the patellofemoral joint.
History and exam
ill-defined ache
pain aggravated by compressive force
Q angle
pain on palpation of patellar retinaculum
patellar tilt test
mediolateral glide test
patellar mobility test
patellar apprehension test
patellar maltracking test
decreased muscle flexibility
muscle weakness
bony and structural abnormalities
iliotibial band tightness
abnormal patellar mobility
quadriceps muscle weakness
subtalar joint pronation
hip internal rotation
gait deviations
Diagnostic investigations
Treatment algorithm
Contributors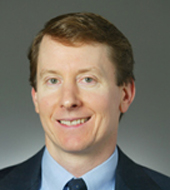 Associate Professor and Director
Physical Medicine & Rehabilitation Clinics
Stanford University
Stanford
CA
Disclosures
MF declares that he has no competing interests.
Dr Michael Fredericson would like to gratefully acknowledge Dr Jong In Lee and Dr Julia Arroyo, previous contributors to this topic. JIL and JA declare that they have no competing interests.
Clinical Associate Professor
Department of Physical Medicine & Rehabilitation
Baylor College of Medicine
Houston
TX
Disclosures
JC declares that he has no competing interests.
Physician
Sharp Rees-Stealy Medical Group
La Mesa
San Diego
CA
Disclosures
JH declares that he has no competing interests.