Last reviewed:
7 Feb 2021
Last updated:
07 Apr 2020
Summary
Usually occurs as a result of high-energy trauma (e.g., road traffic accidents, falls from heights).
May occur spontaneously in patients with osteoporotic, neoplastic, or metabolic disorders of the spine.
Initial on-the-scene evaluation involves performing primary survey with ABC assessment with C-spine immobilization and hemorrhage control.
It is important to evaluate and assess thoracolumbar fractures for instability.
If the decision to operate is made, this should occur earlier rather than later.
Definition
Thoracolumbar fractures are breakages in the vertebrae of the spinal column in the thoracic and lumbar regions. They may be associated with disruption of the ligamentous complexes, and can result in instability or compression of neural structures. Thoracolumbar fractures are the usual outcome of thoracolumbar trauma. Other outcomes include traumatic disk prolapse, ligamentous injury, and epidural hematoma causing pressure on the spinal cord or nerve roots; these occur very rarely without a fracture. This topic focuses on thoracolumbar spine fracture.
History and exam
history of mechanical trauma
past medical history of osteoporosis or neoplasm
back pain
bruising
acute numbness/paresthesia
weakness
muscle spasticity/clonus (hypertonicity) or hypotonia
hyperreflexia or hyporeflexia
Hoffman sign
positive Babinski sign
spinal deformity
loss of anal sphincter reflex
absence of bulbocavernosus reflex (S3-S4)
signs of spinal shock (hypotonia or flaccidity that resolves within 24 hours)
urinary incontinence
painless urinary retention
falling from a height
motor vehicle crash
male sex
age >65 years
concomitant osteoporosis
previous vertebral fracture
underlying neoplastic lesion
underlying metabolic or inflammatory disorders
Diagnostic investigations
thoracolumbar spine x-ray (anterior-posterior and lateral views)
CT spine
MRI spine
CT myelography
MRI with STIR sequence
Treatment algorithm
Contributors
Specialty Registrar
Emergency Medicine
St Thomas' Hospital
London
UK
Disclosures
BN declares that he has no competing interests.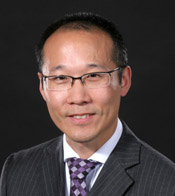 Consultant Neurosurgeon and Spinal Surgeon
The National Hospital for Neurology and Neurosurgery
London
UK
Disclosures
DC declares that he has no competing interests.