Last reviewed:
3 Feb 2021
Last updated:
20 Feb 2020
Summary
Lower-extremity torsional abnormalities are common in children. Commonly attributed to femoral or tibial torsion, soft-tissue contractures, abnormal muscle tone, hindfoot varus/valgus, forefoot adduction/abduction, or a combination of these.
Clinical exam measuring the rotational profile and comparing these values to normal values can determine causes of malalignment.
Torsional variations (version) are defined as alignment that is within 2 standard deviations (SDs) of the mean and account for most rotational problems. Torsional deformities are defined as abnormalities outside the normal range of 2 SDs.
Torsional problems are commonly phenotypic variations that are considered statistically normal, although perhaps not ideal or desirable to parents. Most will spontaneously resolve with growth and development, and have no adverse effect on function.
Femoral and tibial torsion deformities in healthy children who fall outside the normal range of 2 SDs are managed with parental reassurance and education. Arrangements for regular follow-up should be provided. Corrective shoe wedges, night splints, twister cables, and physical therapy have not been shown to alter the natural history or ensure normal gait.
In otherwise healthy children, operative treatment consisting of derotational osteotomy is rarely indicated. Considered only for severe tibial rotation that does not correct by age 4 years and femoral malrotation that does not correct by age 8 years.
In patients with neuromuscular disease, such as cerebral palsy or myelomeningocele, deformities may persist or worsen with time. If left untreated, these deformities may contribute to inefficient gait in ambulatory patients and interfere with sitting posture in wheelchair users.
Definition
Lower-extremity torsional problems commonly present in the first decade of life with parental complaints about intoeing or out-toeing. Intoeing refers to medial (internal) rotation of the foot relative to the direction in which the child is walking or running; out-toeing refers to lateral (external) rotation of the foot. Torsion results from a summation of anatomic axial (transverse) plane tilt or twist between the ends of the bones (i.e., version), capsular laxity or tightness, and muscular control during growth.[1]Staheli LT. Rotational problems in children. Instr Course Lect. 1994;43:199-209. http://www.ncbi.nlm.nih.gov/pubmed/9097150?tool=bestpractice.com
History and exam
convex lateral border of the sole of the foot
asymmetric hip range of motion
foot progression angle >2 standard deviations outside the mean for age
hip medial rotation >2 standard deviations outside the mean for age
hip lateral rotation >2 standard deviations outside the mean for age
thigh-foot axis >2 standard deviations outside the mean for age
transmalleolar axis >2 standard deviations outside the mean for age
heel-bisector line
sitting in the W position
medial-facing patella (squinting or cross-eyed patella)
lateral knee thrust
neuromuscular disease
family history of rotational problems
female sex
intrauterine position abnormalities
short stature or disproportionate body-limb ratio
ligamentous laxity
Diagnostic investigations
anteroposterior pelvic x-rays
cross-table lateral x-ray of knee and hip
foot x-rays
3-dimensional imaging
CT rotational profile evaluations
quantitative gait analysis
Treatment algorithm
Contributors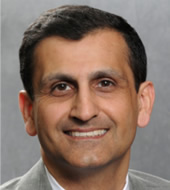 Professor of Clinical Orthopaedics
University of California, San Francisco
Director & Chief, Orthopaedic Surgery
UCSF Benioff Children's Hospital Oakland
Oakland
CA
Disclosures
SS declares that he has no competing interests.
Dr Sanjeev Sabharwal would like to gratefully acknowledge Dr Tamir Bloom, the previous contributor to this topic. TB declares that he has no competing interests.
Assistant Professor
Department of Orthopedic Surgery
Seoul National University Bundang Hospital
Seoul National University College of Medicine
Seongnam
South Korea
Disclosures
MSP is an author of a reference cited in this topic.
Assistant Professor of Orthopaedics
Department of Orthopaedic Surgery
Loma Linda University
Loma Linda
CA
Disclosures
SK declares that he has no competing interests.
Professor
Department of Rehabilitation Medicine
Asan Medical Center
University of Ulsan College of Medicine
Seoul
South Korea
Disclosures
Not disclosed.