Last reviewed:
13 May 2021
Last updated:
20 Feb 2020
Summary
One of the most common birth defects (1 in 1000 live births).
Can be identified on prenatal ultrasound (true-positive rate 83%).
Exam demonstrates a hindfoot in varus, a forefoot that is adducted, and an ankle in equinus.
Prognosis is good with a nonoperative approach using the Ponseti method of treatment (bracing and serial casting).
Achilles tenotomy is used in >90% of cases to improve dorsiflexion.
Tibialis anterior tendon transfer and posteromedial release and tendon lengthening are further surgical treatment options.
Definition
Congenital talipes equinovarus, better known as clubfoot, is a relatively common birth defect. It can occur on average in 1 in 1000 live births.[1]Barker S, Chesney D, Miedzybrodzka Z, et al. Genetics and epidemiology of idiopathic congenital talipes equinovarus. J Pediatr Orthop. 2003;23:265-272. http://www.ncbi.nlm.nih.gov/pubmed/12604963?tool=bestpractice.com [2]Dietz F. The genetics of idiopathic clubfoot. Clin Orthop Relat Res. 2002;(401):39-48. http://www.ncbi.nlm.nih.gov/pubmed/12151881?tool=bestpractice.com [3]Besselaar AT, Kamp MC, Reijman M, et al. Incidence of congenital idiopathic clubfoot in the Netherlands. J Pediatr Orthop B. 2018 Nov;27(6):563-567. https://www.doi.org/10.1097/BPB.0000000000000525 http://www.ncbi.nlm.nih.gov/pubmed/29965828?tool=bestpractice.com The foot has a classic appearance of maximum equinus, as well as varus, adduction, and cavus deformities.
History and exam
positive family history
equinus deformity
hind foot in varus and adducted
forefoot adducted
male sex
hip dysplasia
neurologic or chromosomal abnormalities
smaller lower extremity
dimpling, hairy patch along spine line
family history of equinovarus foot deformity
male sex
associated congenital abnormalities
parental smoking
Diagnostic investigations
anteroposterior and lateral radiographs of foot
dynamic hip ultrasound
pelvic radiographs
CT foot
CT spine
abdominal ultrasound
Treatment algorithm
Contributors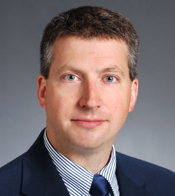 Assistant Professor
Pediatric Orthopaedic Surgery
Medical College of Wisconsin
Milwaukee
WI
Disclosures
SEVV declares that he has no competing interests.