Last reviewed:
22 May 2021
Last updated:
01 Feb 2019
Summary
Diagnosis is made on physical exam when one or both testes are not present within the dependent portion of the scrotal sac.
Approximately 70% of cryptorchid testes are palpable within the upper portion of the scrotum or inguinal canal, whereas the other 30% are not palpable, suggesting either an intra-abdominal location, testicular nubbin, or anorchia.
Referral to a specialist should be made by 6 months corrected gestational age and surgical correction should be performed within the next year. Testes that remain undescended by 6 months are unlikely to descend spontaneously.
Boys with newly acquired (ascended) testicles should be referred to a surgical specialist.
Delayed or lack of treatment has been associated with a higher incidence of testicular cancer and reduced fertility from the affected testis.
Immediate specialist consultation should be obtained in any patient with bilateral nonpalpable testicles.
Patients affected with both cryptorchidism and hypospadias should be screened with karyotype for a disorder of sex development (DSD).
Definition
Cryptorchidism, or undescended testis, is when one or both testes are not present within the dependent portion of the scrotal sac.
History and exam
malpositioned or absent testis
palpable cryptorchid testis
nonpalpable testis
testicular asymmetry
scrotal hypoplasia or asymmetry
retractile testis
ascending cryptorchidism
hypospadias
micropenis
secondary sex characteristics/pubertal signs in prepubertal/pubertal patients
surgical scar in the inguinal region
family history of cryptorchidism
prematurity
low birth weight (<2.5 kg) and/or small for gestational age
environmental exposures
maternal alcohol use
gestational diabetes
prior inguinal surgery
Diagnostic investigations
ultrasound
magnetic resonance imaging (MRI)
hormonal evaluation with human chorionic gonadotropin (hCG) stimulation test
hormonal evaluation with Mullerian inhibiting substance (MIS), inhibin B, and follicle-stimulating hormone (FSH)
karyotyping
Treatment algorithm
Contributors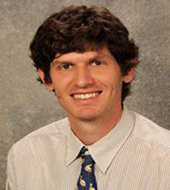 Pediatric Urology
Maine Medical Center
Portland
ME
Disclosures
DJC declares that he has no competing interests.
Dr David J. Chalmers would like to gratefully acknowledge Dr Gabriel Belanger, Dr Duncan T. Wilcox, and Dr Nicol Corbin Bush, previous contributors to this topic.
Disclosures
DTW and NCB declare that they have no competing interests.