Last reviewed:
February 2020
Summary
Chronic pelvic pain is a syndrome of pain arising from one or more pelvic organs, and can include any one or all pelvic viscera or muscles.
A methodical, complete, criteria-based history is required to determine how many and which organ systems are involved and to uncover comorbid psychiatric conditions, particularly depression or a history of abuse.
The physical exam must be methodical and complete, searching for point tenderness in all individual pelvic muscles and organs, specifically including the vestibule, levator ani muscles, bladder, cervix and uterus, adnexa, and lower abdominal wall.
Diagnostic tests are determined by the organ systems generating pain and may include urinalysis with culture, pelvic ultrasound, cystoscopy with hydrodistension, and diagnostic laparoscopy.
Because chronic pain is sometimes a disorder of pain perception, minimal if any pathologic change may be found.
Treatment is targeted at each organ system involved in pain production. Global pain in all organs or refusal of nonnarcotic management may represent drug-seeking behavior.
Complications are inherent to all treatments, which frequently include surgery.
Definition
Chronic pelvic pain is inconsistently defined, but the American College of Obstetricians and Gynecologists recommended definition is pain lasting for 6 months or more localized to the pelvis, the anterior abdominal wall at or below the umbilicus, the lumbosacral back, or the buttocks, that is of sufficient severity to cause functional disability or lead to medical care.[1]ACOG Committee on Practice Bulletins--Gynecology. ACOG practice bulletin no. 51: chronic pelvic pain. Obstet Gynecol. 2004 Mar;103(3):589-605. http://www.ncbi.nlm.nih.gov/pubmed/14990428?tool=bestpractice.com
Patients typically present with at least 2 of several common pain-related diagnoses: interstitial cystitis, irritable bowel syndrome, fibromyalgia, levator ani syndrome (pelvic floor tension myalgia), endometriosis, adenomyosis, leiomyoma, or vulvodynia. Common comorbid conditions include depression, anxiety, and traumatic stress disorder.
History and exam
dysuria
dyspareunia
dysmenorrhea
abdominal trigger points
levator ani tenderness
cervical motion tenderness
uterine tenderness
abdominal tenderness
vestibular tenderness
rectal tenderness
adnexal tenderness
bladder tenderness
urethral tenderness
abdominal pain
nocturia
incomplete voiding
headache
dyschezia
low back pain
sexual abuse
pelvic inflammatory disease
anxiety or depression
drug or alcohol abuse
pregnancy
polymenorrhea
previous cesarean section
endometriosis
adhesions
Diagnostic investigations
urinalysis
urine culture
cervical swab
pelvic ultrasound
alkalinized lidocaine instillation into bladder
cystoscopy with hydrodistension
More 1st investigations to order
Treatment algorithm
Contributors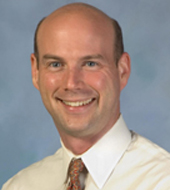 Consultant
Obstetrics and Gynecology
Independence Park Medical Services
Anchorage
AK
Disclosures
BWF has served as a consultant for Advance Medical and a Guidepoint Global Board Member for the International Pelvic Pain Society.
Dr Bradford W. Fenton would like to gratefully acknowledge the assistance of Dr Jennifer J. Schmitt in producing this topic. JJS declares that she has no competing interests.
Associate Professor and Chief
General Division of Obstetrics and Gynecology
University of Utah School of Medicine
Salt Lake City
UT
Disclosures
HS has been reimbursed for attending and participating in conferences on pelvic varicosity pain syndrome by Cook Inc.
Consultant Obstetrics
Obstetrics and Gynaecology
Middlesex Hospital
London
UK
Disclosures
CS declares that he has no competing interests.
Consultant Obstetrician and Gynaecologist
Barnet and Chase Farm Hospitals NHS Trust
Urogynaecology Services
Chase Farm Hospital
Enfield
UK
Disclosures
DS-O declares that he has no competing interests.