Last reviewed:
March 2020
Last updated:
August 2017
Summary
Variable presenting features including chronic cough, weight loss, and fevers.
Increased incidence in patients with underlying lung disease, heavy smoking, and excessive alcohol consumption.
HIV-infected patients with CD4 cell count <50 cells/microliter also at increased risk of infection.
Diagnosis of pulmonary disease in non-HIV-infected individuals requires repeated isolation of the organism from respiratory secretions, in addition to compatible symptoms and radiographic presentation.
Combination treatment with at least 2 drugs is essential.
Definition
Mycobacterium avium-intracellulare (MAI), also known as mycobacterium avium complex (MAC), consists of 2 mycobacterium species, M avium and M intracellulare.[1]Good RC. Opportunistic pathogens in the genus mycobacterium. Annu Rev Microbiol. 1985;39:347-369. http://www.ncbi.nlm.nih.gov/pubmed/3904604?tool=bestpractice.com Although MAI isolates can be identified as M avium or M intracellulare by molecular techniques,[2]Saito H, Tomioka H, Sato K, et al. Identification of various serovar strains of Mycobacterium avium complex by using DNA probes specific for Mycobacterium avium and Mycobacterium intracellulare. J Clin Microbiol. 1990;28:1694-1697. http://jcm.asm.org/cgi/reprint/28/8/1694?view=long&pmid=2203807 http://www.ncbi.nlm.nih.gov/pubmed/2203807?tool=bestpractice.com there is no prognostic or treatment advantage for doing so. In humans, MAI traditionally causes 3 disease syndromes: pulmonary disease, cervical lymphadenitis, and disseminated disease.[3]Rosenzweig DY. Pulmonary mycobacterial infections due to Mycobacterium intracellulare-avium complex. Chest. 1979;75:115-119. http://www.ncbi.nlm.nih.gov/pubmed/421545?tool=bestpractice.com [4]Wolinsky E. Mycobacterial lymphadenitis in children: a prospective study of 105 nontuberculous cases with long-term follow-up. Clin Infect Dis. 1995;20:954-963. http://www.ncbi.nlm.nih.gov/pubmed/7795100?tool=bestpractice.com [5]Horsburgh CR Jr, Mason UG, Farhi DC, et al. Disseminated infection with Mycobacterium avium-intracellulare: a report of 13 cases and a review of the literature. Medicine. 1985;64:36-48. http://www.ncbi.nlm.nih.gov/pubmed/3880852?tool=bestpractice.com A fourth syndrome, a hypersensitivity pneumonitis associated with hot tub use, has recently been described.[6]Rickman OB, Ryu JH, Fidler ME, et al. Hypersensitivity pneumonitis associated with Mycobacterium avium complex and hot tub use. Mayo Clin Proc. 2002;77:1233-1237. http://www.ncbi.nlm.nih.gov/pubmed/12440560?tool=bestpractice.com
History and exam
underlying lung disease
chronic productive cough
dyspnea
weight loss
fatigue
fever
lymphadenopathy
immunocompromised
hot tub use
age under 5 years
middle-to-old age
male
postmenopausal women
smoking
alcohol use
night sweats
abdominal pain
diarrhea
ronchi/crackles
hepatomegaly
splenomegaly
thin body habitus
pectus excavatum
scoliosis
systolic click and murmur
underlying lung diseases
smoking
excessive alcohol use
older men
postmenopausal women
hot tub use
HIV/AIDS
severe immunosuppression
genetic cytokine defects
Diagnostic investigations
Treatment algorithm
Contributors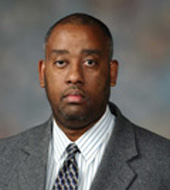 Professor of Medicine
Executive Director
Mayo Clinic Center for Tuberculosis
Director
HIV Program
Director
Global HIV Education Initiative
Mayo Clinic
Rochester
MN
Disclosures
ZT declares that he has no competing interests.
Dr Temesgen would like to gratefully acknowledge Dr Dereje S. Ayo, a previous contributor to this monograph. DSA declares that he has no competing interests.
Assistant Professor
Division of Pulmonary, Allergy, Critical Care and Sleep Medicine
Ohio State University Medical Center
Columbus
OH
Disclosures
JPP declares that he has no competing interests.
Director
Infectious Diseases Unit
Annunziata Hospital
Cosenza
Italy
Disclosures
SV declares that he has no competing interests.