Last reviewed:
18 Apr 2021
Last updated:
09 Apr 2020
Summary
Most common symptoms and signs are dyspnea and hypoxemia, which progress to acute respiratory failure.
Common causes are pneumonia, sepsis, aspiration, and severe trauma.
Mortality is between 30% and 50%.
Low tidal volume, plateau-pressure-limited mechanical ventilation is the primary treatment that has been shown to reduce mortality. In severe acute respiratory distress syndrome (ARDS), neuromuscular blockade and prone positioning may improve clinical outcomes.
Complications include pneumothorax, ventilator-associated pneumonia, multiple organ failure, and pulmonary fibrosis with prolonged respiratory failure.
This topic covers ARDS in patients over the age of 12 years.
Definition
Acute respiratory distress syndrome (ARDS) is a noncardiogenic pulmonary edema and diffuse lung inflammation syndrome that often complicates critical illness. The diagnosis of ARDS is based on fulfilling three criteria:
• Acute onset (within 1 week)
• Bilateral opacities on chest x-ray
• PaO₂/FiO₂ (arterial to inspired oxygen) ratio of ≤300 on positive end-expiratory pressure (PEEP) or continuous positive airway pressure (CPAP) ≥5 cm H₂O.[1]Ranieri VM, Rubenfeld GD, Thompson BT, et al; ARDS Definition Task Force. Acute respiratory distress syndrome: the Berlin definition. JAMA. 2012 Jun 20;307(23):2526-33. http://www.ncbi.nlm.nih.gov/pubmed/22797452?tool=bestpractice.com
If no risk factors for ARDS are present, then acute pulmonary edema as a result of heart failure should be ruled out.
History and exam
low oxygen saturation
acute respiratory failure
critically ill patient
dyspnea
increased respiratory rate
pulmonary crepitations
low lung compliance
fever, cough, pleuritic chest pain
frothy sputum
sepsis
aspiration
pneumonia
severe trauma
blood transfusions
lung transplantation
pancreatitis
history of alcohol misuse
burns and smoke inhalation
drowning
e-cigarette and vaping product use
drug overdose
cigarette smoking
Diagnostic investigations
chest x-ray
arterial blood gases
sputum culture
blood culture
urine culture
amylase and lipase
brain natriuretic peptide (BNP)
echocardiogram
pulmonary artery catheterization
bronchoalveolar lavage or endotracheal aspirate
CT scan of the thorax
Treatment algorithm
Contributors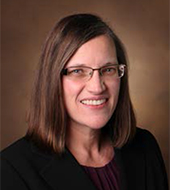 Professor of Medicine and Pathology, Microbiology and Immunology
Director
Vanderbilt Medical Scholars Program
Division of Allergy, Pulmonary and Critical Care Medicine
Department of Medicine
Vanderbilt University School of Medicine
Nashville
TN
Disclosures
LW has received advisory board fees from Bayer, Quark, and CSL Behring and contractual research support to her institution from Global Blood Therapeutics, Boehringer Ingelheim, and CSL Behring.
Dr Lorraine Ware would like to gratefully acknowledge Dr Richard Fremont, a previous contributor to this topic.
Disclosures
RF declares that he has no competing interests.
Director of Medicine Critical Care Fellowship
Department of Anesthesia and Perioperative Care
University of California San Francisco
CA
Disclosures
MAM declares that he has no competing interests.
Professor of Intensive Care Medicine
Royal Brompton Hospital
London
UK
Disclosures
TE declares that he has no competing interests.