Summary
Causes of folliculitis include bacterial, fungal, viral, and parasitic microorganisms.
Most commonly superficial and resulting from infection by Staphylococcus aureus; use of antibacterial soaps may suffice as treatment for uncomplicated folliculitis, which is self-limited.
Deeper infection and inflammation of hair follicles from Staphylococcus aureus generally require systemic antibiotic therapy based on culture sensitivities.
Other common infectious agents include gram-negative organisms, fungi, viruses, and parasites; can occur in acne patients undergoing long-term oral antibiotic therapy and may mimic an acne flare.
Treatment is tailored to the underlying cause; hygienic measures, MRSA eradication, and symptomatic therapies are other important treatment modalities to consider.
Definition
Folliculitis is an inflammatory process involving any part of the hair follicle; it is most commonly secondary to infection. It is important to recognize noninfectious causes of folliculitis (e.g., eosinophilic folliculitis) as well as folliculitis primarily involving the scalp (e.g., folliculitis decalvans). The condition manifests clinically as erythematous papules or pustules around hair follicles. Depending on the etiology and chronicity of the condition, histologic examination reveals various populations of inflammatory cells around the pilosebaceous unit. Folliculitis commonly occurs in areas with terminal hair growth, such as the head and neck region, axillae, groin, and buttocks; it also favors areas under occlusion.
History and exam
recent history of immersion in spa water
man with dark skin and curly hair
recent ingestion of drugs known to be associated with folliculitis
recent history of shaving
umbilicated, flesh-colored papules
papules on one side of the face in the submaxillary area
small, uniform papules and pustules
background erythema
alopecia/scalp scaling
erythematous plaques with hemorrhagic crusts in a dermatomal distribution
trauma, including shaving and extraction
occlusion
perspiration
topical corticosteroid preparations
systemic antibiotics
diabetes mellitus
immunosuppression
immersion in underchlorinated water
drugs
Diagnostic investigations
Treatment algorithm
Contributors
Clinical Research Fellow
Dermatology Department
Keck School of Medicine of USC
University of Southern California
Los Angeles
CA
Disclosures
NEC declares that she has no competing interests.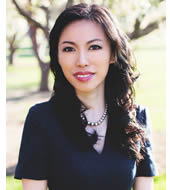 Associate Dean, Clinical Research
Associate Professor of Dermatology
Keck School of Medicine of USC
University of Southern California
Los Angeles
CA
Disclosures
AWA has served as consultant for Abbvie, Amgen, Janssen, Merck, Eli Lilly, Novartis, and Pfizer; she has served as Investigator for Abbvie, Janssen, and Eli Lilly; and is a member of Speaker's Bureau for Abbvie.
Dr April W. Armstrong would like to gratefully acknowledge Professor Howard Baden, a previous contributor to this monograph. HB declares that he has no competing interests.
Professor of Dermatology
Dean Emeritus
School of Medicine and Dentistry
University of North Carolina
Chapel Hill
NC
Disclosures
LG is editor-in-chief and co-founder of Logicalimages, Inc, which has print and electronic products for education and point-of-care; he has stock and stock options in that corporation. He is on the clinical and scientific advisory boards of Anacor Inc, which is developing anti-inflammatory and anti-infective products that are in early clinical trials; he receives payments and stock options for those services.
Head of Department
Department of Dermatology
St George Hospital
Conjoint Professor
University of New South Wales
Sydney
Australia
Disclosures
DFM declares that she has no competing interests.