Last reviewed:
December 2019
Last updated:
November 2017
Summary
Most commonly presents as an asymptomatic thyroid nodule detected by palpation or ultrasound in a woman in her 30s or 40s.
The most important diagnostic test is fine-needle aspiration.
Treatment is usually total thyroidectomy followed by radioactive iodine ablation and TSH suppression (papillary or follicular).
Treatment differs and must be tailored for uncommon types of thyroid cancer such as medullary, lymphoma, or anaplastic.
Prognosis depends on risk-group stratification.
Definition
Four types account for more than 98% of thyroid malignancies: papillary, follicular, anaplastic, and medullary.[1]Gimm O. Thyroid cancer. Cancer Lett. 2001 Feb 26;163(2):143-56. http://www.ncbi.nlm.nih.gov/pubmed/11165748?tool=bestpractice.com
History and exam
palpable thyroid nodule
female gender
hx of head and neck irradiation
early adulthood
FHx of thyroid cancer
hoarseness
dyspnea
dysphagia
tracheal deviation
cervical lymphadenopathy
rapid neck enlargement
head and neck irradiation
female gender
FHx of thyroid cancer
Diagnostic investigations
TSH
fine-needle biopsy
ultrasound, neck
laryngoscopy
Full details
free T4
free T3
I-123 thyroid scan and uptake
core biopsy
CT, neck
serum calcitonin
genetic testing for familial syndromes
Full details
ultrasound elastography
molecular analysis of cytology specimens
sentinel node biopsy
Full details
Treatment algorithm
Contributors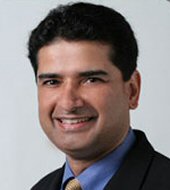 Chairman
Department of Surgery
Chief
Division of Surgical Oncology
Chief
Division of Head and Neck Surgery
South Nassau Hospital
Valley Stream
NY
Disclosures
RD declares that he has no competing interests.
Professor of Surgery
Cornell University Medical College
Attending Surgeon
Memorial Sloan-Kettering Cancer Center
New York
NY
Disclosures
ARS declares that he has no competing interests.
Consultant Endocrine Surgeon
Hammersmith & Charing Cross Hospitals
Clinical Lead for Endocrine Surgery
Honorary Senior Lecturer
Imperial College
London
UK
Disclosures
FFP declares that he has no competing interests.