Last updated:
January 2020
14 Feb 2020
FDA requests withdrawal of lorcaserin from the market
The Food and Drug Administration (FDA) has requested that the manufacturer of lorcaserin voluntarily withdraw the weight-loss drug from the US market because of safety concerns with the drug. In response, the manufacturer has submitted a request to voluntarily withdraw the drug. 
A randomized, double-blind, placebo-controlled trial conducted in 12,000 patients over 5 years found that more patients taking lorcaserin were diagnosed with cancer compared to those taking placebo (7.7% of patients on lorcaserin versus 7.1% of patients on placebo). Pancreatic, colorectal, and lung cancer were reported more frequently in the lorcaserin group. 
Health care professionals are advised to stop prescribing and dispensing lorcaserin, and to contact patients currently taking the drug to inform them of the risk.
Patients are advised to stop taking the drug, safely dispose of it, and talk to their health care professional about alternative treatments. The FDA is not recommending any special screening for patients who have taken lorcaserin.
Original source of updateexternal link opens in a new window
Summary
Presentation of obesity may range from asymptomatic to presentation complicated by multiple comorbidities, including cancer, coronary artery disease, diabetes, hypertension, gout, obstructive sleep apnea, and osteoarthritis.
The definitive test for the diagnosis of obesity remains the body mass index (BMI; obesity is defined as a BMI ≥30 kg/m²).
Central or abdominal obesity has a stronger association with obesity-related comorbidity than peripheral (i.e., subcutaneous) obesity, so waist circumference may be a better indicator of the risk for obesity-related comorbidity than BMI.
The mainstay of nonsurgical treatment of obesity is diet and exercise, with psychological therapy as a recommended adjunct for all patients. The risk of complications is low, but the overall efficacy and durability of this combination is poor.
Drug therapy may be considered as an adjunct to diet and exercise (never as monotherapy) for patients with a BMI ≥30 kg/m². Pharmacotherapy has modest short-term efficacy but a high attrition rate and a lack of long-term efficacy.
Surgical treatment is an option for patients with BMI ≥40 kg/m², or ≥35 kg/m² with significant comorbidities. In general, weight-reductive surgery works through manipulation of the stomach or small bowel, or a hybrid of both. Potential complications are numerous.
Definition
Obesity can be defined as a chronic adverse condition due to an excess amount of body fat. While there are many methods to determine the relative amount of body fat, the most widely used method to determine obesity is the body mass index (BMI), defined as weight divided by height squared ([weight in kg]/[height in m]²).[1]Jensen MD, Ryan DH, Apovian CM, et al; American College of Cardiology/American Heart Association Task Force on Practice Guidelines; Obesity Society. 2013 AHA/ACC/TOS guideline for the management of overweight and obesity in adults: a report of the American College of Cardiology/American Heart Association Task Force on Practice Guidelines and The Obesity Society. Circulation. 2014 Jun 24;129(25 suppl 2):S102-38. https://www.ahajournals.org/doi/full/10.1161/01.cir.0000437739.71477.ee http://www.ncbi.nlm.nih.gov/pubmed/24222017?tool=bestpractice.com [2]World Health Organization. Obesity: preventing and managing the global epidemic. Report of a WHO consultation. Geneva, Switzerland: World Health Organization; 2000. https://www.who.int/nutrition/publications/obesity/WHO_TRS_894/en/ [3]Kopelman PG. Obesity as a medical problem. Nature. 2000 Apr 6;404(6778):635-43. http://www.ncbi.nlm.nih.gov/pubmed/10766250?tool=bestpractice.com
History and exam
waist circumference
comorbid conditions
hypothyroidism
hypercortisolism
age ≥40 years
peri- and postmenopause
prior pregnancy
married
sleep deprivation
history of tobacco smoking
less formal education
poor in utero nutrition
low socioeconomic status
sedentary lifestyle
television watching and video games >2 to 3 hours daily
diet high in sugar, cholesterol, fat, and fast food
heavy alcohol intake (>2 drinks per day)
binge-eating disorder
night eating syndrome
leptin deficiency
corticosteroid therapy
antidepressant therapy
antipsychotic therapy
beta-blocker therapy
adjuvant breast cancer therapy
psychiatric diagnosis
Diagnostic investigations
Treatment algorithm
Contributors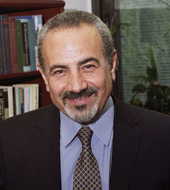 Director, Chicago Institute of Minimally Invasive Surgery (CIMIS)
Director, Laparoscopic and Bariatric Fellowship Program
Clinical Professor of Surgery, University of Illinois
Chicago
IL
Disclosures
CTF declares that he has no competing interests.
Site Director, General Surgery Residency Program
Elmhurst Memorial Healthcare
Elmhurst
IL
Adjunct Associate Professor of Surgery
Department of General Surgery
Rush University Medical Center
Chicago
IL
Disclosures
MBL declares that he has no competing interests.
Dr Constantine T. Frantzides and Dr Minh B. Luu would like to gratefully acknowledge Dr Scott N. Welle and Dr Mark A. Carlson, previous contributors to this topic.
Consultant in Metabolic Medicine
Imperial College London
Charing Cross Hospital
London
UK
Disclosures
CLR declares that he has no competing interests.
Professor of Medicine
Chair for Obesity Research & Management
University of Alberta
Royal Alexandra Hospital
Edmonton
Canada
Disclosures
AMS declares that he has no competing interests.
Chair in Surgery
Division of Gastrointestinal and Endocrine Surgery
University of Texas
Southwestern Medical Center
Dallas
TX
Disclosures
EHL declares that he has no competing interests.