Last reviewed:
24 Oct 2020
Last updated:
07 Aug 2020
Summary
Epidemiologic risk factors include birth in high TB-prevalent countries, exposure at place of residence/work in an institutional setting, and homelessness.
Diagnosis may be delayed as a result of nonspecific clinical manifestations that progress slowly and the low sensitivity of acid-fast bacilli (AFB) smear on extrapulmonary specimens.
Microbiologic proof is the key to diagnosis and treatment, and tissue biopsy is frequently required. Other supportive findings are granulomas and positive AFB stain on pathology, and chest x-ray findings.
Initial therapy is a 4-drug regimen of isoniazid, rifampin, pyrazinamide, and ethambutol; treatment lasts for at least 6 months.
Definition
Tuberculosis (TB) is caused by Mycobacterium tuberculosis. In many cases, M tuberculosis infection becomes latent before progression to active TB disease. Patients who are infected but who have no clinical, bacteriologic, or radiographic evidence of active TB are said to have latent TB infection. When there is progression from latent infection to active disease, it most commonly involves the lungs and is communicable in this form, but may affect almost any organ system, including the lymph nodes, central nervous system, bones/joints, genitourinary tract, abdomen (intra-abdominal organs, peritoneum), and pericardium. When TB occurs in organ systems other than the lungs, it is referred to as extrapulmonary TB (EPTB).
History and exam
enlarged lymph node
pleuritic chest pain
skeletal pain
urinary symptoms
abdominal swelling
abdominal pain
headache
cough
altered mental status
neurologic symptoms
hepatomegaly
abnormal chest examination
fever
weight loss of more than 10% body weight
anorexia
malaise
night sweats
dyspnea
asymptomatic
erythema nodosum and erythema induratum
exposure to TB
born in Asia, Latin America, or Africa
HIV infection
immunosuppressive medications
hematologic or head/neck malignancy
end stage renal disease
apical fibrosis
intravenous drug use
female sex
Asian, black, and Native American ethnicity
malnutrition
alcoholism
diabetes
cirrhosis
high-risk congregate settings
low socioeconomic status
very young age
Diagnostic investigations
chest x-ray
sputum smear
sputum culture
tuberculin skin testing
CBC (complete blood count)
lymph node fine-needle aspiration
pleural fluid analysis
ascitic fluid analysis
bone films
cerebrospinal fluid analysis
urinalysis
nucleic acid amplification test
More 1st investigations to order
lymph node biopsy
pleural biopsy
synovial biopsy
liver biopsy
bone marrow biopsy
blood culture
peritoneal biopsy
gastric aspirate
bronchoscopy
thoracoscopy
drug susceptibility testing
interferon-gamma release assays
genotyping
HIV test
empiric treatment
CT scan chest or abdomen
colonoscopy
pericardial fluid analysis
pericardial biopsy
More investigations to consider
Treatment algorithm
Contributors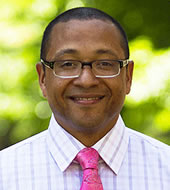 Associate Professor
Division of Pulmonary, Critical Care, and Sleep Medicine
University of Washington
Director
Firland Northwest TB Center
Seattle
WA
Disclosures
DJH declares that he has no competing interests.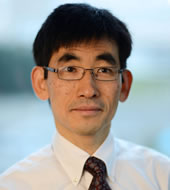 Professor of Medicine
Division of Pulmonary, Critical Care, and Sleep Medicine
University of Washington
Co-Founder
Firland Northwest TB Center
Seattle
WA
Disclosures
MN declares that he has no competing interests.
Infectious Disease Specialist
Alabama Infectious Diseases Center
Huntsville
AL
Disclosures
AH declares that he has no competing interests.