Last reviewed:
10 Mar 2021
Last updated:
04 Jan 2019
Summary
Characterized by recurring expected or unexpected panic attacks, worry about future attacks over a 1-month period, and changes in behavior as a consequence of the attacks.
Frequency of panic attacks may vary considerably, with some individuals reporting brief clusters of several panic episodes in a short period of time, weekly panic attacks, or periodic attacks over the course of several months.
Higher risk among first-degree relatives; onset of attacks triggered by stress; often comorbid with other anxiety, mood, and substance-use disorders.
Assessment is made through ruling out organic causes; self-report; clinical interview; and behavioral observation.
Selective serotonin-reuptake inhibitors, serotonin-norepinephrine reuptake inhibitors, and cognitive behavioral psychotherapy are first-line treatments; benzodiazepines may be used cautiously in patients without comorbid depression.
Long-term management includes relapse prevention after treatment discontinuation.
Definition
Panic disorder is characterized by recurring unexpected panic attacks over a 1-month period and associated worry about their recurrence or implications. Panic attacks involve the sudden onset of intense physical and cognitive symptoms of anxiety that may be triggered by specific cues or occur unexpectedly. Panic disorder may also be characterized by avoidance of situations that may trigger the panic sensations.
History and exam
unexpected onset
apprehension and worry
behavioral avoidance
tachycardia
positive PRIME-MD panic screen
Panic Disorder Severity Scale (PDSS)
GAD-7 cut score ≥10
palpitations; chest pain and discomfort
nausea and abdominal pain
dizziness
perceptual abnormality
respiratory symptoms
reliance on safety cues
paresthesias
muscle shaking
sweating
fainting
chills or hot flushes
history in first-degree relatives
age 18 to 39 years
female sex
white ethnicity
major life events
comorbid disorders
psychological factors
asthma and respiratory variability
cigarette smoking and caffeine use
cardiac abnormalities
Diagnostic investigations
ECG
blood glucose
thyroid function tests
toxicology screen
Treatment algorithm
Contributors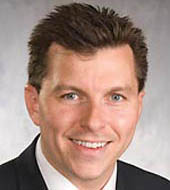 Professor
Department of Psychiatry and Psychology
Mayo Clinic
Rochester
MN
Disclosures
CNS declares that he has no competing interests.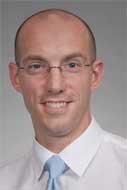 Associate Professor
Department of Psychiatry and Behavioral Sciences
University of Washington School of Medicine
Seattle
WA
Disclosures
JPV declares that he has no competing interests.