Last updated:
October 2019
Summary
Accounts for 3 million deaths annually worldwide.
Caused by chronic heavy alcohol ingestion. About 40 to 80 g/day in men and 20 to 40 g/day in women for 10 to 12 years is sufficient to cause liver damage in the absence of other liver diseases.
Clinical presentations are highly variable. There is no specific laboratory test to identify alcohol as a cause of liver damage. Liver biopsy, in the context of a history of alcohol abuse, is diagnostic but is not absolutely indicated in all patients.
Alcohol abstinence is the first line of treatment, with periodic liver enzyme tests to monitor ongoing liver damage. Abstinence is also the key to prevention of alcoholic liver diseases.
Complications include esophageal or gastric variceal bleeding, ascites, coagulopathy, hepatic encephalopathy, and liver cancer.
Definition
Alcoholic liver disease (ALD) has 3 stages of liver damage: fatty liver (steatosis), alcoholic hepatitis (inflammation and necrosis), and alcoholic liver cirrhosis. All are caused by chronic heavy alcohol ingestion.
History and exam
abdominal pain
hepatomegaly
hematemesis and melena
venous collaterals
splenomegaly
hepatic mass
jaundice
palmar erythema
cutaneous telangiectasia
asterixis
ascites
weight loss
weight gain
malnutrition and wasting
anorexia
fatigue
confusion
pruritus
fever
nausea and vomiting
finger clubbing
Dupuytren contracture
leg swelling
parotid gland enlargement
gynecomastia
hypogonadism
dementia
peripheral neuropathy
prolonged and heavy alcohol consumption
hepatitis C
female sex
cigarette smoking
obesity
age >65 years
Hispanic ethnicity
genetic predisposition
Diagnostic investigations
serum aspartate aminotransferase (AST), alanine aminotransferase (ALT)
serum AST/ALT ratio
serum alkaline phosphatase
serum bilirubin
serum albumin, protein
serum gamma glutamyl transferase (gamma-GT)
CBC
serum electrolytes, magnesium, phosphorus
serum BUN and creatinine
serum prothrombin time (PT), INR
hepatic ultrasound
More 1st investigations to order
viral hepatitis serology
serum iron, ferritin, transferrin
urine copper (24-hour collection)
serum ceruloplasmin
serum antimitochondrial antibody (AMA)
serum antinuclear antibody (ANA) and antismooth muscle antibody (ASMA)
serum alpha-1 antitrypsin level
serum ammonia
serum folate
CT abdomen, MRI abdomen
liver biopsy
More investigations to consider
serum carbohydrate-deficient transferrin test
serum mitochondrial AST
noninvasive biomarker panel
More emerging tests
Treatment algorithm
Contributors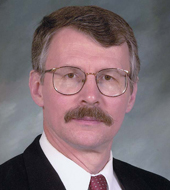 Professor
Chief of Research Affairs
Associate Vice President for Health Affairs/Research
Division of Gastroenterology, Hepatology and Nutrition
Department of Medicine
University of Louisville School of Medicine
Louisville
KY
Disclosures
CM declares that he has no competing interests.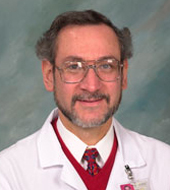 Professor and Director of Hepatology
Division of Gastroenterology, Hepatology and Nutrition
Department of Medicine
University of Louisville School of Medicine
Louisville
KY
Disclosures
LM is on the speaker bureau for Salix (maker of Rifaximin - Xifaxan); Rifaximin is part of the therapy (supported by practice guidelines) of hepatic encephalopathy. He is also on the speaker bureau of Grifols (one of the makers of albumin for intravenous infusion); albumin is used as part of the treatment of spontaneous bacterial peritonitis (supported by practice guidelines).
Dr Craig McClain and Dr Luis Marsano would like to gratefully acknowledge Dr Mihir Patel, a previous contributor to this topic.