Last reviewed:
December 2019
Summary
Breathing disorder that is frequently mistaken for asthma.
Accurate diagnosis is made by a multidisciplinary team, which can include a speech language pathologist, a primary care physician, an asthma/allergy specialist, a pulmonologist, a psychologist, a psychiatrist, a sports medicine specialist, an athletic trainer, and a gastroenterologist.
Diagnosis is established through the case history, laryngeal visualization, and pulmonary function studies.
Behavioral therapy by a speech language pathologist is the standard treatment.
Definition
Paradoxical vocal fold motion (PVFM), also called paradoxical vocal cord dysfunction, is a breathing disorder characterized by approximation rather than abduction/opening of the vocal folds during inspiration. This can result in upper-airway obstruction and stridor.[1]Andrianopoulos MV, Gallivan GJ, Gallivan KH. PVCM, PVCD, EPL, and irritable larynx syndrome: what are we talking about and how do we treat it? J Voice. 2000;14:607-618. http://www.ncbi.nlm.nih.gov/pubmed/11130117?tool=bestpractice.com [2]Maschka DA, Bauman NM, McCray PB Jr, et al. A classification scheme for paradoxical vocal cord motion. Laryngoscope. 1997;107:1429-1435. http://www.ncbi.nlm.nih.gov/pubmed/9369385?tool=bestpractice.com [3]Mathers-Schmidt BA. Paradoxical vocal fold motion: a tutorial on a complex disorder and the speech-language pathologist's role. Am J Speech Lang Pathol. 2001;10:111-125.[4]Al-Alwan A, Kaminsky D. Vocal cord dysfunction in athletes: clinical presentation and review of the literature. Phys Sportsmed. 2012;40:22-27. http://www.ncbi.nlm.nih.gov/pubmed/22759602?tool=bestpractice.com [5]Patel RR, Venediktov R, Schooling T, et al. Evidence-based systematic review: effects of speech-language pathology treatment for individuals with paradoxical vocal fold motion. Am J Speech Lang Pathol. 2015;24:566-584. http://www.ncbi.nlm.nih.gov/pubmed/25836980?tool=bestpractice.com Diagnosis is most often based upon exclusion of other differentials.
History and exam
hx of laryngopharyngeal reflux (LPR) or gastroesophageal reflux (GERD)
previous treatment for asthma without response to bronchodilators
rapid symptom onset and resolution
difficulty inhaling
cough
inspiratory stridor
increased sensitivity to nonspecific triggers after initial exposure
palpable laryngeal tension
loss of consciousness (LOC)
laryngopharyngeal reflux (LPR)
GERD
asthma
occupational/environmental irritant exposure
female gender
competitive athletics
anxiety
multisystem atrophy (MSA)
muscle tension dysphonia
adductor laryngeal breathing dystonia
surgery
Diagnostic investigations
flexible fiberoptic nasendoscopy
PFTs/flow-volume plot
Full details
sinus CT
laryngeal sensory discrimination testing
Full details
Treatment algorithm
Contributors
Senior Clinical Speech Language Pathologist
Surrey Voice Clinic
Abilities Neurological Rehabilitation
Surrey
British Columbia
Canada
Disclosures
SKZ has received royalties from Northern Speech Services for a webinar created for continuing education in evaluation and treatment of paradoxical vocal fold motion and chronic cough.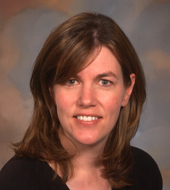 Assistant Professor
Director of Voice and Swallowing Clinic
Division of Otolaryngology - Head and Neck Surgery
University of Wisconsin School of Medicine and Public Health
Health Sciences Learning Center
Madison
WI
Disclosures
SLT has had multiple grants from the National Institutes of Health, National Institute on Deafness and Other Communication Disorders (NIDCD), but none of them are on paradoxical vocal fold motion.
Director of Emory Voice Center
Assistant Professor
Emory University Department of Otolaryngology
Emory Voice Center
Emory Crawford Long Hospital
Atlanta
GA
Disclosures
MJ declares that he has no competing interests.
Professor of Otolaryngology - Head and Neck Surgery
Newcastle University
Honorary Consultant Otolaryngologist
Freeman Hospital
Newcastle-Upon-Tyne
UK
Disclosures
JW declares that she has no competing interests.
Associate Professor
Department of Otorhinolaryngology
Department of Anatomy
University of the Philippines
College of Medicine
Manila
Philippines
Disclosures
RJDCC declares that he has no competing interests.
Professor of Speech Pathology
Department of Otolaryngology - Head and Neck Surgery
Clinical Director of the Voice and Swallowing Center
College of Physicians and Surgeons
Columbia University at New York Presbyterian Hospital
New York
NY
Disclosures
TM declares that he has no competing interests.