Last reviewed:
13 Apr 2021
Last updated:
10 Jun 2020
Summary
A chronic, erosive arthritis that requires early and aggressive treatment.
Diagnosed clinically. Laboratory and radiographic testing provide prognostic information more often than diagnostic information.
Disease-modifying antirheumatic drugs are the mainstay of management. Methotrexate is commonly used first line; various other agents, including biologic agents and small molecule drugs, can be prescribed concomitantly.
Disease activity scores (e.g., 28-joint count version of disease activity score [DAS28], clinical disease activity index [CDAI], simplified disease activity index [SDAI], routine assessment patient index data [RAPID3]) are used routinely to provide optimum care for RA patients.
Definition
Rheumatoid arthritis (RA) is a chronic inflammatory condition affecting around 1% of the population, making it the most common inflammatory arthritis seen by physicians.[1]Lee DM, Weinblatt ME. Rheumatoid arthritis. Lancet. 2001 Sep 15;358(9285):903-11. http://www.ncbi.nlm.nih.gov/pubmed/11567728?tool=bestpractice.com It primarily affects the small joints of the hands and feet and, if not treated aggressively, can be a major cause of work loss, decreased quality of life, need for joint replacement surgery, and mortality.[2]Pincus T, Sokka T. How can the risk of long-term consequences of rheumatoid arthritis be reduced? Best Pract Res Clin Rheumatol. 2001 Mar;15(1):139-70. http://www.ncbi.nlm.nih.gov/pubmed/11358420?tool=bestpractice.com RA is a clinical diagnosis; laboratory and radiographic tests help to confirm the diagnosis and provide useful prognostic information.
History and exam
active symmetric arthritis lasting >6 weeks
age 50 to 55 years
female sex
joint pain
joint swelling
morning stiffness
swan neck deformity
Boutonniere deformity
ulnar deviation
rheumatoid nodules
vasculitic lesions
pleuritic chest pain
scleritis and/or uveitis
genetic predisposition
smoking
Diagnostic investigations
rheumatoid factor (RF)
anticyclic citrullinated peptide (anti-CCP) antibody
radiographs
ultrasonography
disease activity score(s)
Treatment algorithm
Contributors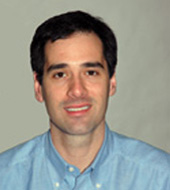 Clinical Associate Professor of Medicine
New York University School of Medicine
New York
NY
Disclosures
YY receives research support from BMS, Celgene, and Sanofi; he has consulted for Celgene and Sanofi.