Last updated:
November 2017
Summary
Palliative care is specialized medical care for people with serious illness that focuses on the best quality of life for both the patient and his or her family.[1]Kelley AS, Morrison RS. Palliative care for the seriously ill. N Engl J Med. 2015;373:747-755. http://www.nejm.org/doi/full/10.1056/NEJMra1404684 http://www.ncbi.nlm.nih.gov/pubmed/26287850?tool=bestpractice.com [2]Center to Advance Palliative Care. Overview for policymakers: palliative care. http://www.capc.org/ (last accessed 24 April 2017). https://www.capc.org/policymakers/overview/ To palliate comes from the Latin word "palliare," meaning "to cloak," or to ease symptoms without curing the underlying disease. The primary goal of palliative care is to provide quality of life for the patient and family, achieved through an interdisciplinary approach that includes symptom control and support for the patient and family. Palliative care is focused on providing patients with relief from the symptoms, pain, and stress of a serious illness - whatever the diagnosis. The interdisciplinary team consists of doctors, nurses, and other specialists who work with a patient's other doctors to provide an extra layer of support. Palliative care is appropriate at any age and at any stage in a serious illness, and can be provided together with curative treatment.
Hospice is a philosophy and delivery system of care that focuses on the palliative care needs of the patient unit (patients and caregivers), to relieve suffering and promote comfort during the end-of-life transition when curative therapy is no longer desired and/or an option.
Palliative care should be integrated into the daily clinical practice of patient care, regardless of the underlying illness or stage of disease.

Hospice care should be considered for patients facing life-threatening illness with anticipated life expectancy of ≤6 months.
Details
Outpatient palliative care services
Hospice-care services
Need for palliative care
Role of prognostication
Goals of care
Comprehensive palliative care assessment
Illness trajectories
Overview of common symptoms experienced by patients in the palliative care setting
Overview of treatment of the seriously ill patient
Pain management
Dyspnea
Constipation
Depression
Anxiety
Fatigue
Anorexia
Delirium
Nausea
Tools to document advance-care planning
Palliative sedation and physician-assisted death
Guidelines
Contributors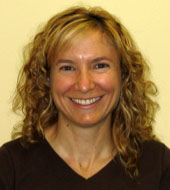 Associate Professor of Medicine
Program Director
University of Colorado Hospital Palliative Care Service
University of Colorado School of Medicine
Aurora
CO
Disclosures
JY is an unpaid member of the American Academy of Hospice and Palliative Medicine Quality/Practices Standards Committee, the American Academy of Hospice and Palliative Medicine Technical Advisory Panel for the Hospital Palliative Care Joint Commission Advanced Certification Program, and the National Comprehensive Cancer Network (NCCN) Pain Panel Committee. JY is an author of several references cited in this topic.
Macmillan Consultant and Honorary Senior Lecturer in Palliative Medicine
St George's University of London
London
UK
Disclosures
OM is funded for his work as a Macmillan secondary care advisor.